By Kristy @ Aug 22, 2012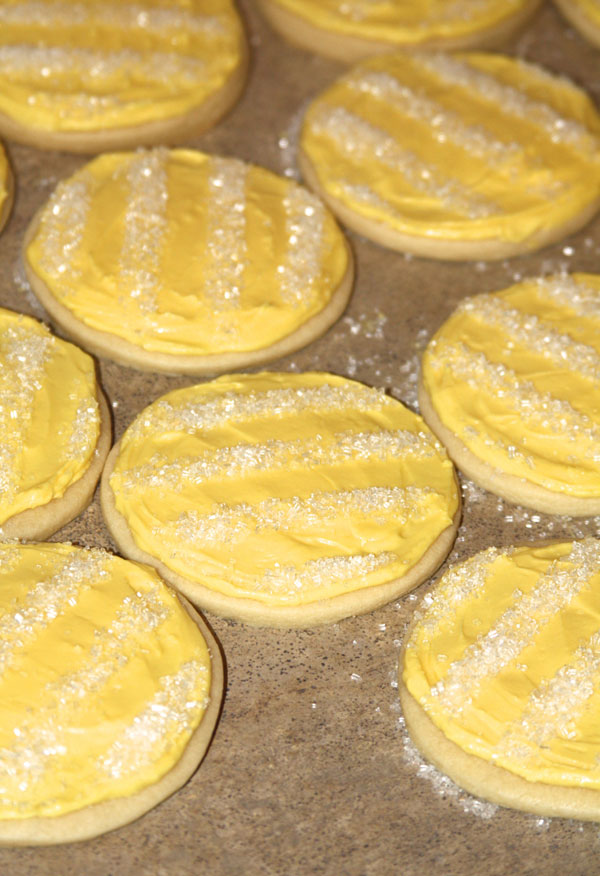 Want to make the cutest sugar cookies ever! Here is a tutorial with a free printable template so you can create your own!
First, you will print out the Free Template HERE. Make sure you print the templates out on a sturdy card stock so it will be sturdy when handling.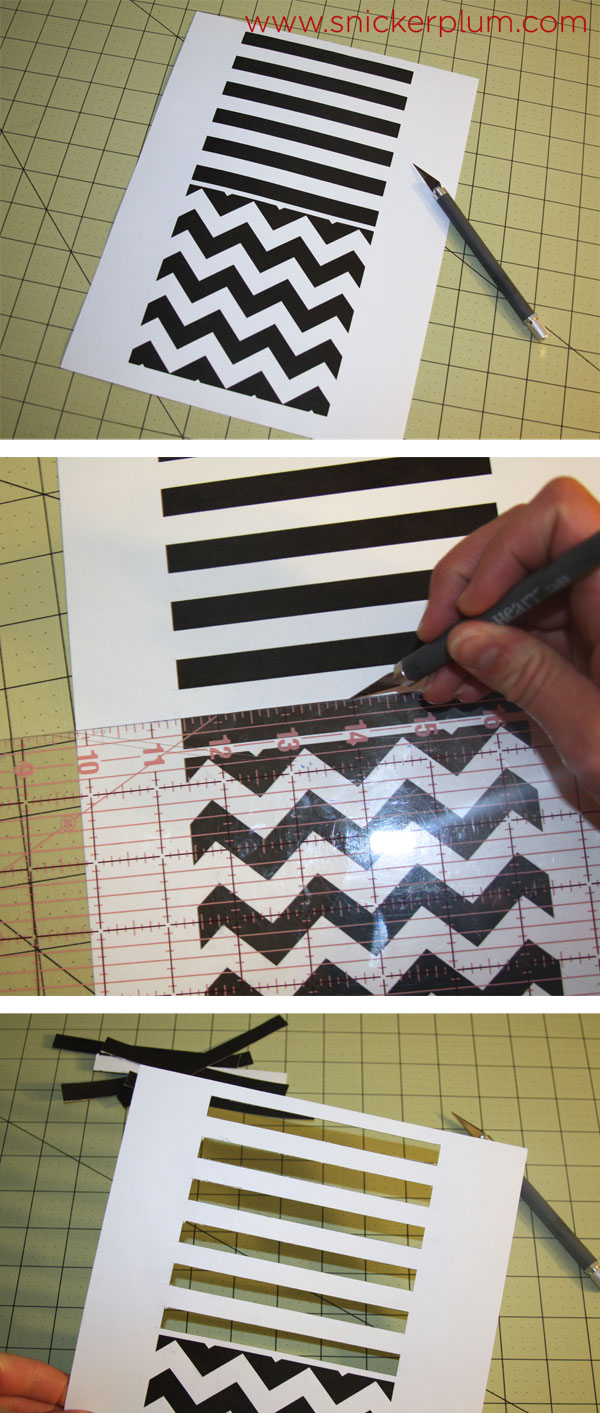 I designed 2 templates, a simple stripe or a trendy chevron. I really wanted to do the chevron, but I didn't have the time to cut out the pattern, so I went with the stripe. I'm excited to use the chevron someday :)
Step 1: Print out on card stock and have a cutting surface and cutting blade ready to use
Step 2: Using a ruler, cutout the printed black design provided
Step 3: Continue with other stripes
Then, DIRECTLY after frosting your cookies, when the frosting is still wet, do the sprinkles.
Do not wait too long after, otherwise the frosting will dry and harden and the sprinkles will NOT stick.

Step 4: frost your cookies
Step 5: apply pre cut-out template ontop of cookie
Step 6: sprinkle the sprinkles over the open spaces
Step 7: remove template
It REALLY was that SIMPLE!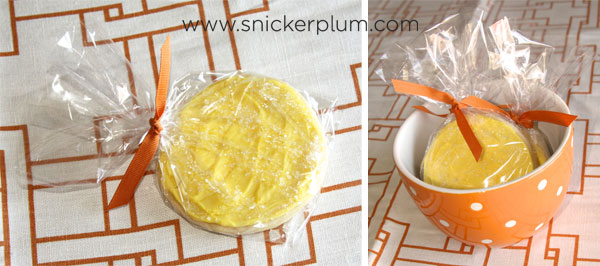 These are cute enough to stand on their own, wrap them in a simple cellophane bag and attach a ribbon and your guest will swoon.
But, since I wasn't actually planning on doing the sprinkles, and just did it to see how it would work... I already had my toppers ready to use, so I went ahead and covered my cute patterned cookie. But, a smaller topper would have shown off both the design and the toppers! (I'll have to think about that next time.)
To add the toppers, just take some extra frosting (I put mine in a ziplock bag, clipped the corner and made a small circle) place it in the middle and stick the topper directly to it. For your toppers you could use paper, or even some kind of trinket. Mine are an edible fondant.
My good friend Abby at Abby's Creations took my cute giraffe design and made me some cookie toppers for my cookies. Aren't they perfect!?!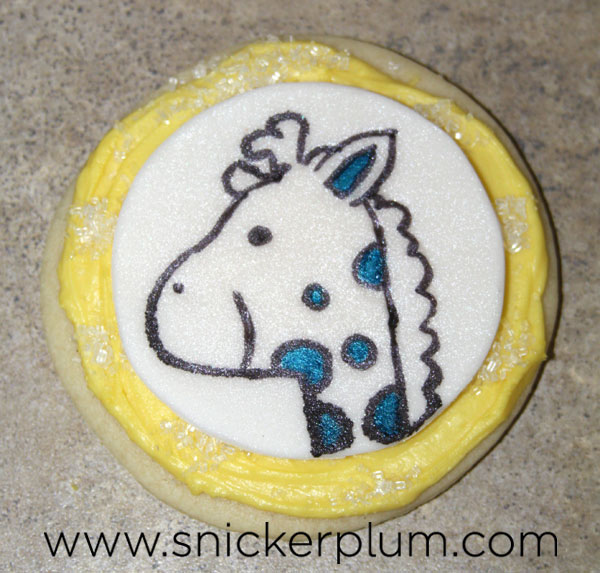 Abby even used a pearl dust to make them sparkle! Isn't it pretty?!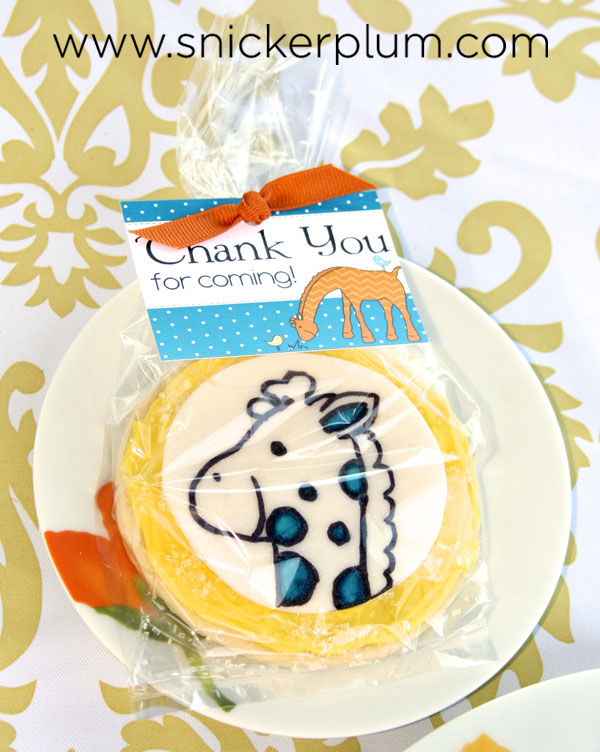 Wrap them in a simple cellophane bag, add a ribbon with a Thank You tag and you're ready to go!