Tag: Pirate Party
The Pirate Party I helped with, was not only adorable, but the children's party games were amazing!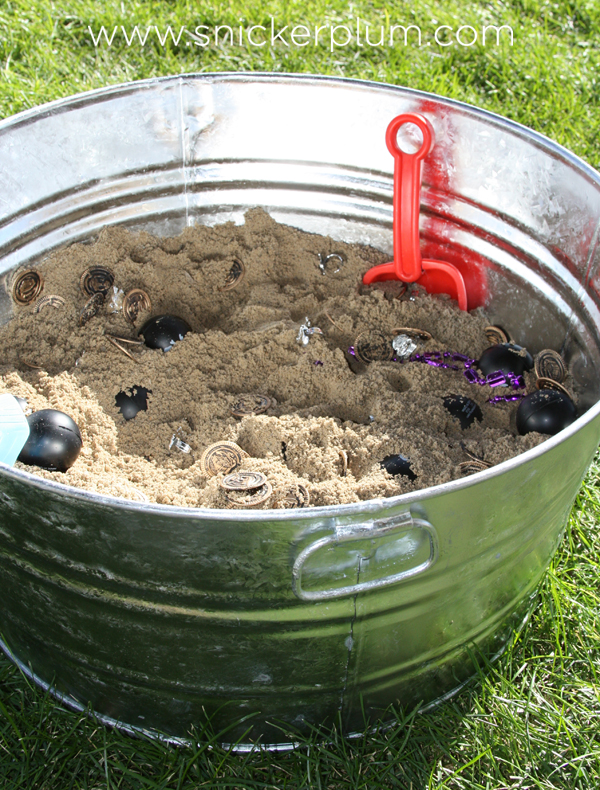 I wish I could take credit for them, but Tessa was the brains behind them. My boys came home saying that it was the best party they have EVER been to! So, thank you Tessa, and of course birthday boy Nixon!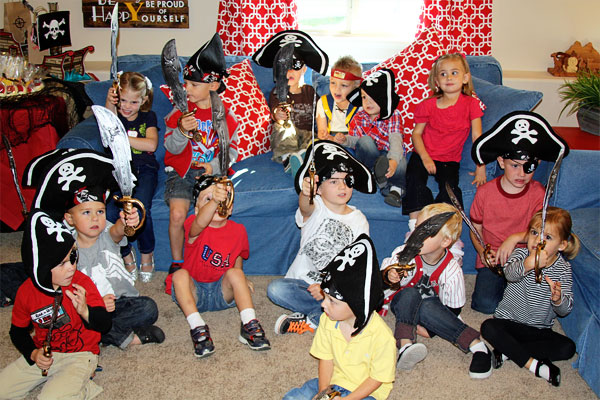 Once everyone was there and dressed in their pirate gear, the birthday boy was given his first clue, in their treasure hunt for their pirate treasure! The clues were all rolled up and put inside empty glass bottles, with some burlap tied around the bottles.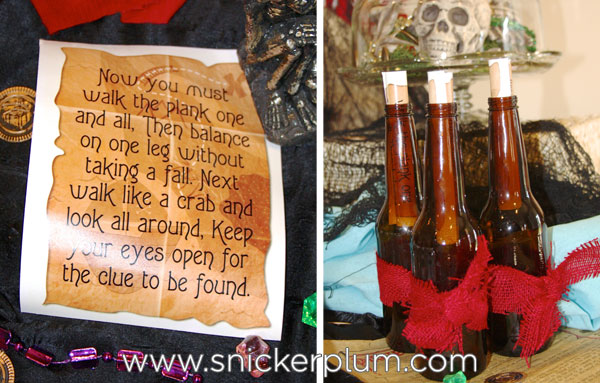 The treasure hunt took them all over the house, inside and out, finding different clues, and sometimes having to complete a task or game before receiving the next clue.
One of their tasks was to have each child "Walk the Plank" without falling off! We had a little extra time, so we had them walk it in the other direction as well once they were all done. I'm so glad we did, cause everyone wanted to do it again! With the older kids, you could make it a little harder, like walk on one foot, do it blind folded, or even backwards... depending on their ages.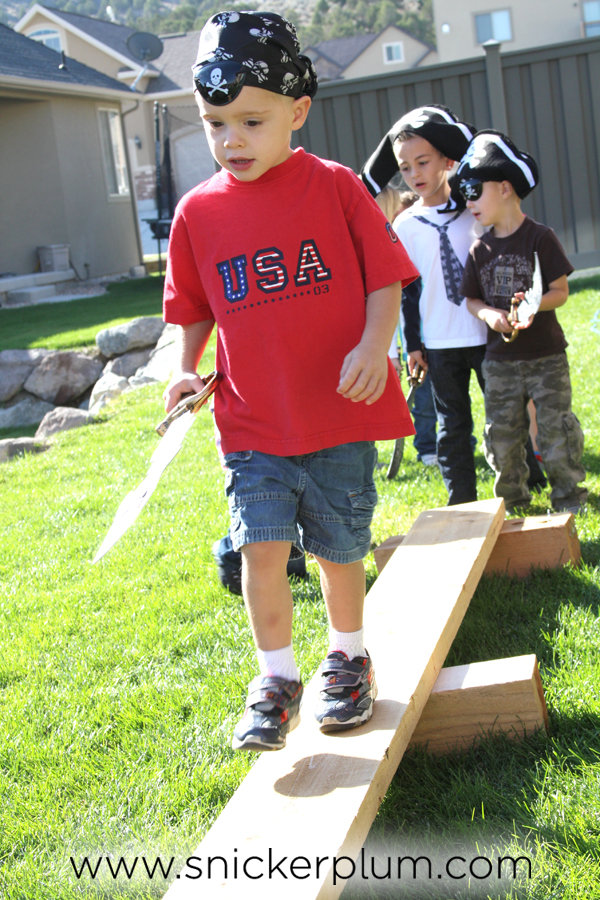 One of their activities they had to do was a group "Crab Walk Race!"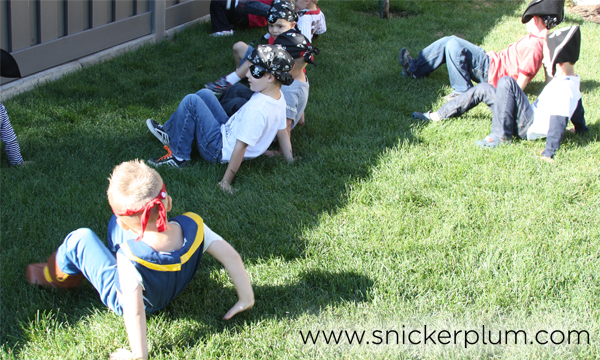 The older kids were definently better at this, so you could always make them go longer distances, or even have to turn around and go back to the starting line.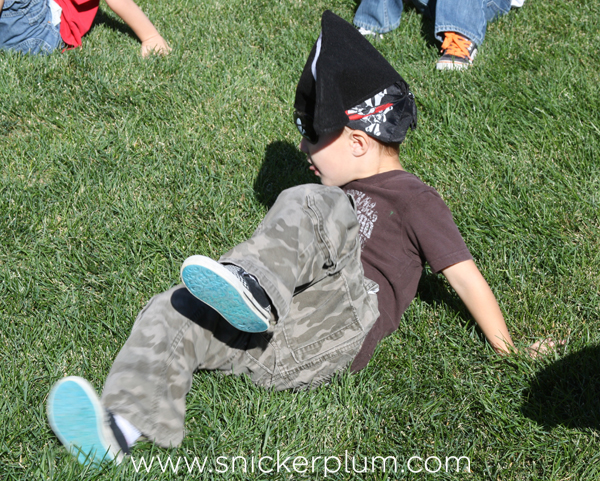 Of course there had to be a treasure box filled with their buried treasure! And don't forget that "X marks the spot!" It would also be fun to get some type of box or crate that you could burry in the dirt somewhere and the kids have to dig it out. This would work great in a sand box or even a flowerbed, as long as there aren't a lot of flowers you treasure, cause they will get pretty smashed! Make sure the soil is super soft, have shovels available, and maybe take turns digging or have designated diggers so no one gets hurt or fights over the shovels.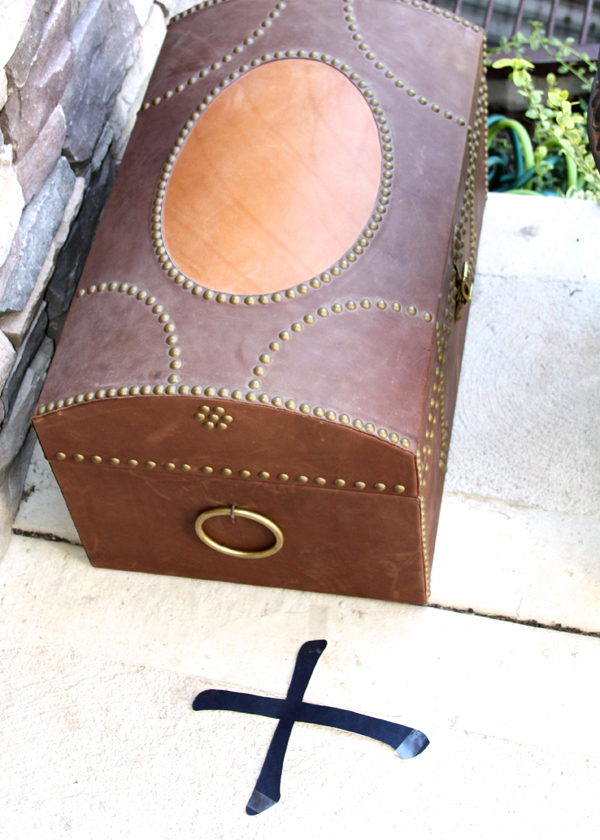 The kids were pretty excited to get their pirate treasure inside and open it up to see their prizes!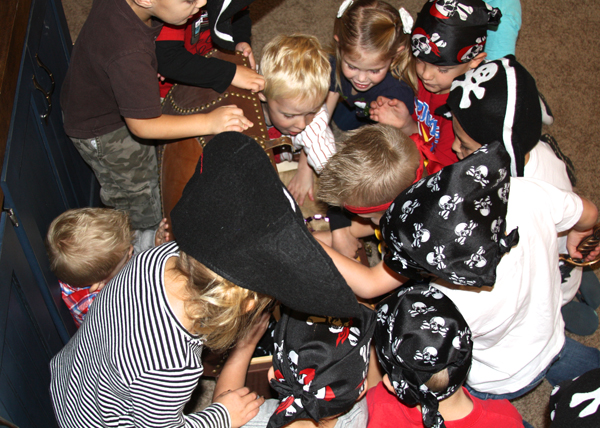 Each child got a money bag filled with jewels! They came in a bag and jewel set from Oriental Trading.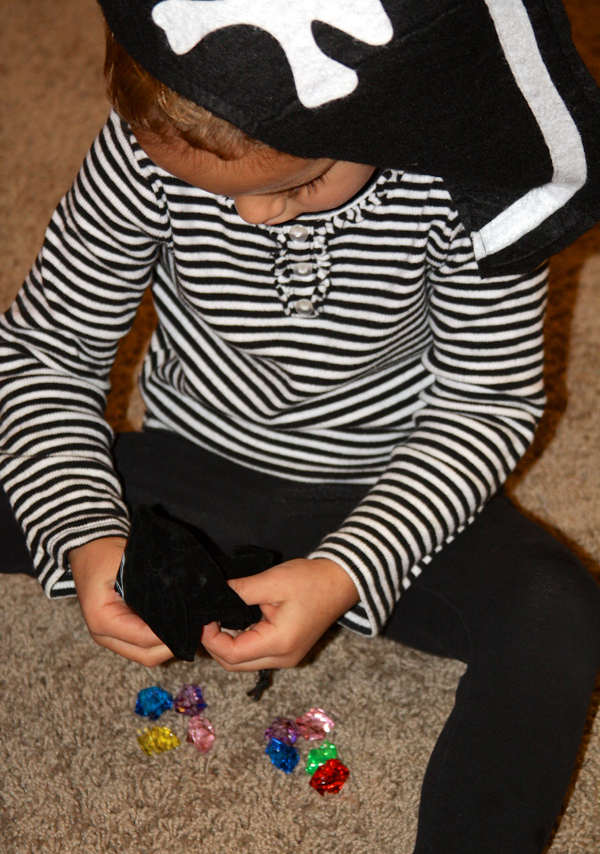 After the treasure hunt, there were still a bunch of pirate party games for them to play. One of them was to "Dig for Pirate Treasure!" You really just need a large container or sand box to hide all the treasure in. Tessa got her metal tin from The Home Depot along with a bag of sand. If the sand is brand new and really dry, you will want to add some water to make it more pliable and easier to dig in.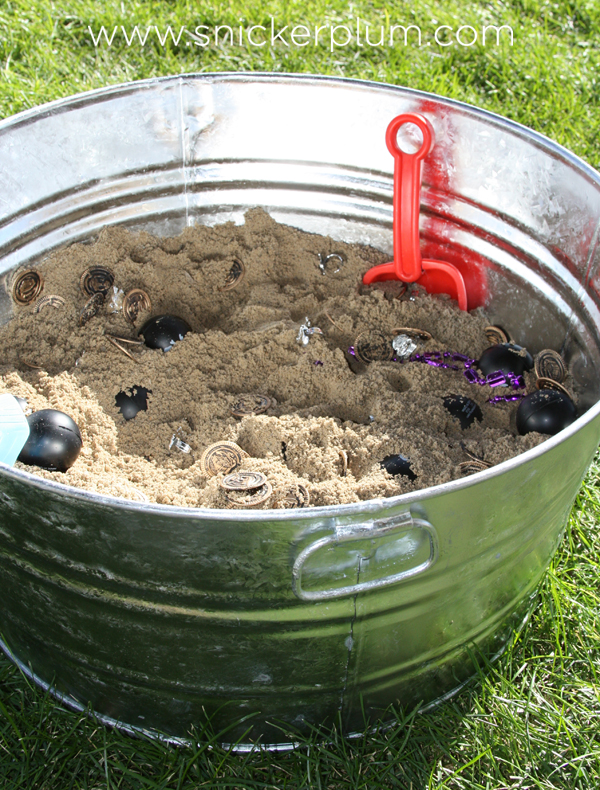 The sand was FILLED with all sorts of pirate treasures! Each kid was allowed to keep a certain number of each thing. This is smart to make it a game to find each thing, and also so that everyone gets the same amount. All the treasures were from Oriental Trading as well.
Another Pirate Party Game they played was a simple "Tug-a-War." And, man were these kids competative!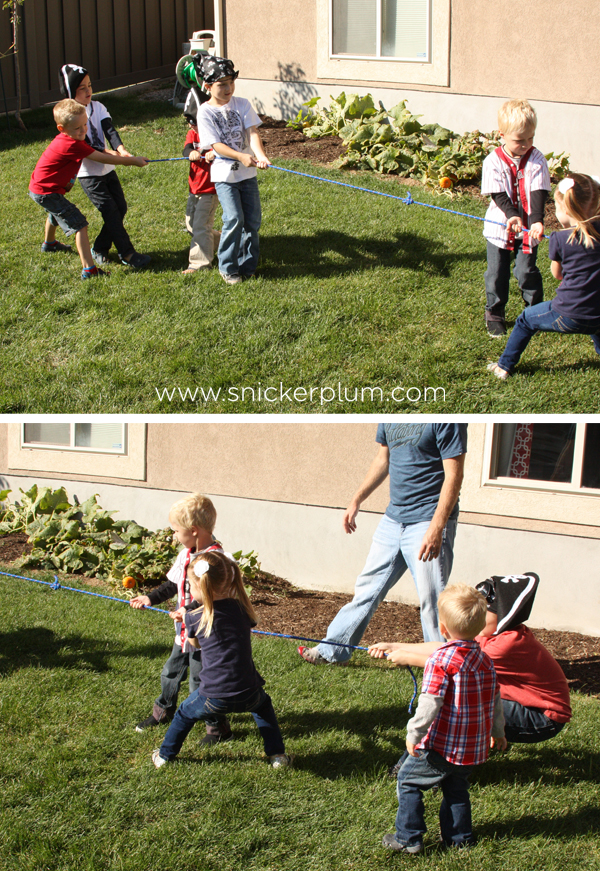 The last pirate game that was played was a "Balloon Swab the Deck." This is played by covering the floor with balloons that the kids have to "swab" off the deck. We gave them brooms and they had to sweep the balloons from one side of the room to the other. I loved how easy this was for the kids, but also how serious they took it and worked so hard to get every balloon to the right spot.
I seriously love the pirate party theme so much, and really think it could easily be used for girls as well as boys. The girls enjoyed themselves so much!
Also, I am going to give anyone doing a pirate party a FREE Pirate Treasure Map Printable. It can be used to display in a frame, your menu, the order of activities, or even a welcome or thank you message. Great for using for clues in a Treasure Hunt, like we did up top! It can be found and downloaded HERE.
Happy Pirate Party!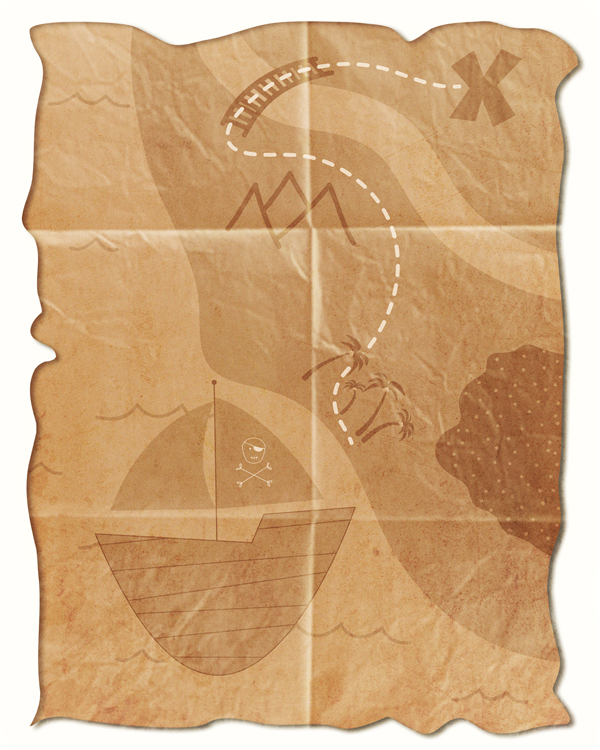 Thanks again Tessa for letting me share your inspiration with my viewers!

One of my good friends, Tessa, let me help her with her son's pirate party earlier this month. I've been dying to do a pirate party for a long time, so I was very excited!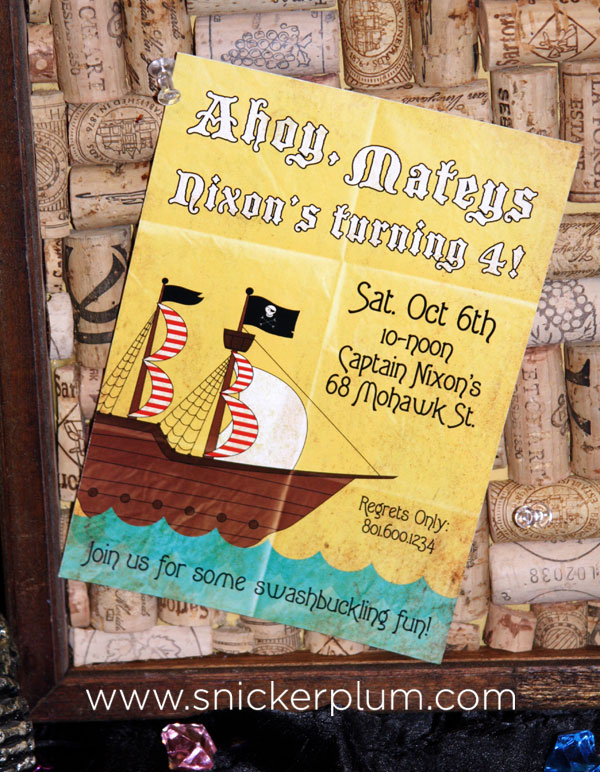 I decided to go with a distressed, aged look with all the products, and it was so much fun to learn...
Read full post


2023 (0)

December (0)

[-]

November (0)

[-]

October (0)

[-]

September (0)

[-]

August (0)

[-]

July (0)

[-]

June (0)

[-]

May (0)

[-]

April (0)

[-]

March (0)

[-]

February (0)

[-]

January (0)

[-]