Tag: Bridal Shower
When one of my cousins gets married or has a baby, we always do a Jorgensen family shower. We don't normally do much as far as decor, but with this particular cousin, we were closest all growing up, so I wanted to do something a little more special.
I started with a custom shower invite, and we decided to go with the theme of Love Birds! I also LOVE the colors of her wedding, the pinkish, plum! This could also be used as a wedding invite with a little adjustment.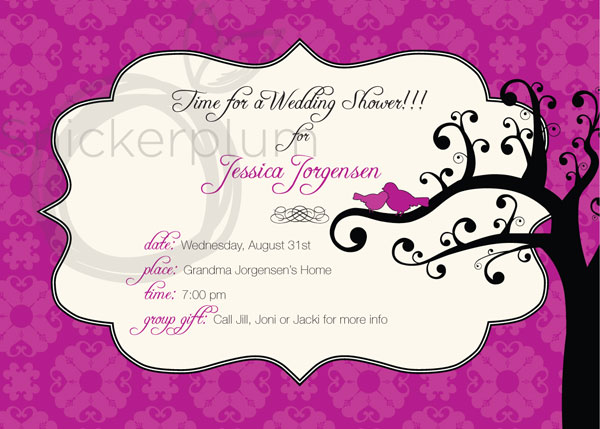 For the decor of the shower we kept is simple and did a few tissue paper pom poms, found a cute bird cage and some cute love birds. You can learn how to do the poms HERE. And, then I wanted to make it a little more personal, so I designed a monogram with the couples initals.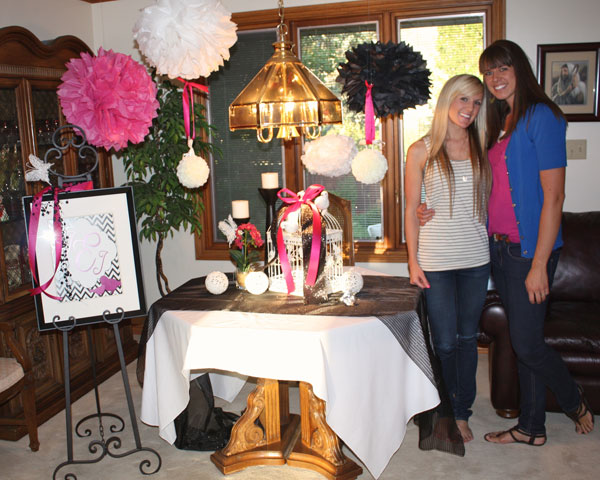 We took the groom and the bride's soon to be last name and put that inital in the middle, and larger than the others, and their first name initials on the sides.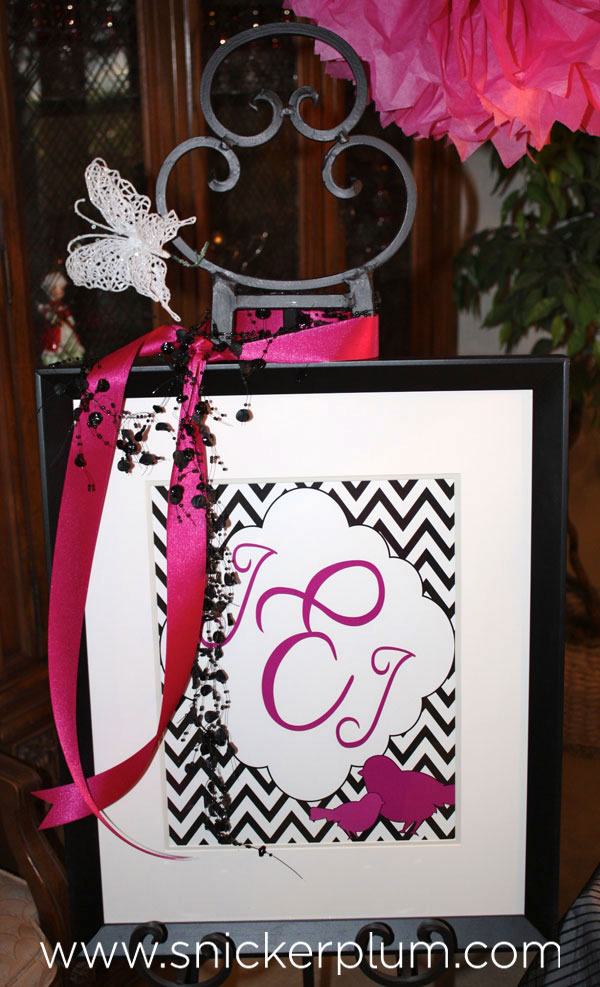 Here is a sample of what my husband's and mine would look like. I love the modern chevron pattern that would go well with so many different wedding themes. The great thing about this, is if you use the couples wedding colors, you could display this at the wedding reception as well. We kept it a 11x14 size so that it would fit in a picture frame well.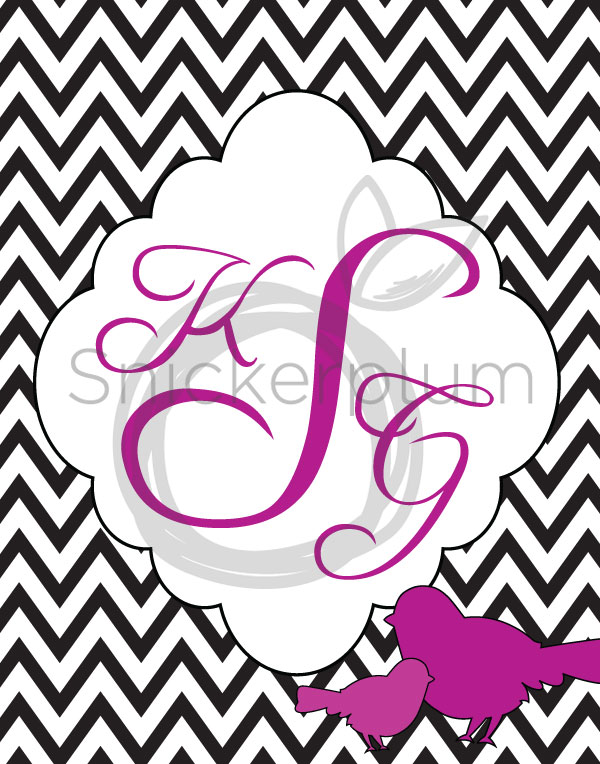 I also found this large wedding ring, paper weight at Hobby Lobby and thought it gave it the finishing touch. The little girls at this shower, couldn't put the ring down, they just passed it around and took turns wearing it as a bracelet. These items could also be used at an engagement party as well!
PRINTED PRODUCTS
Love Birds Bridal Shower Invite- Set of 12
Love Birds Bridal Shower Monogram
PDF PRINTABLE PRODUCTS
Love Birds PDF Bridal Shower Invite- Set of 12
Love Birds PDF Bridal Shower Monogram



2023 (0)

October (0)

[-]

September (0)

[-]

August (0)

[-]

July (0)

[-]

June (0)

[-]

May (0)

[-]

April (0)

[-]

March (0)

[-]

February (0)

[-]

January (0)

[-]