Tag: Vinyl
When I had my 3rd baby boy's baby blessing, I decided to do something a little more special since I'd never done anything fancy or special for the other two before him. Little did I know what monster I was awakening in myself... almost 2 years later, here I am today.
Obsessed with everything party and looking for more! Before, holidays and birthdays were always special events, but now I think any special celebration can be made beautiful and special with just a few little touches.
For this DIY center piece I took a cute tray, some mason jars of different sizes, rice, flowers and pinwheels and made a beautiful display that could be enjoyed from all angles. The great thing about the rice is it holds the pinwheels in place and gives it the garden, farmhouse, vintage feel, without spending a lot of money and even leaving your home!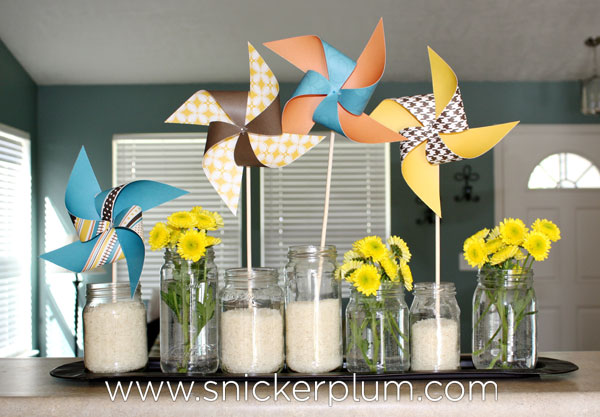 To make your own pinwheel's it's as easy as the instructions below!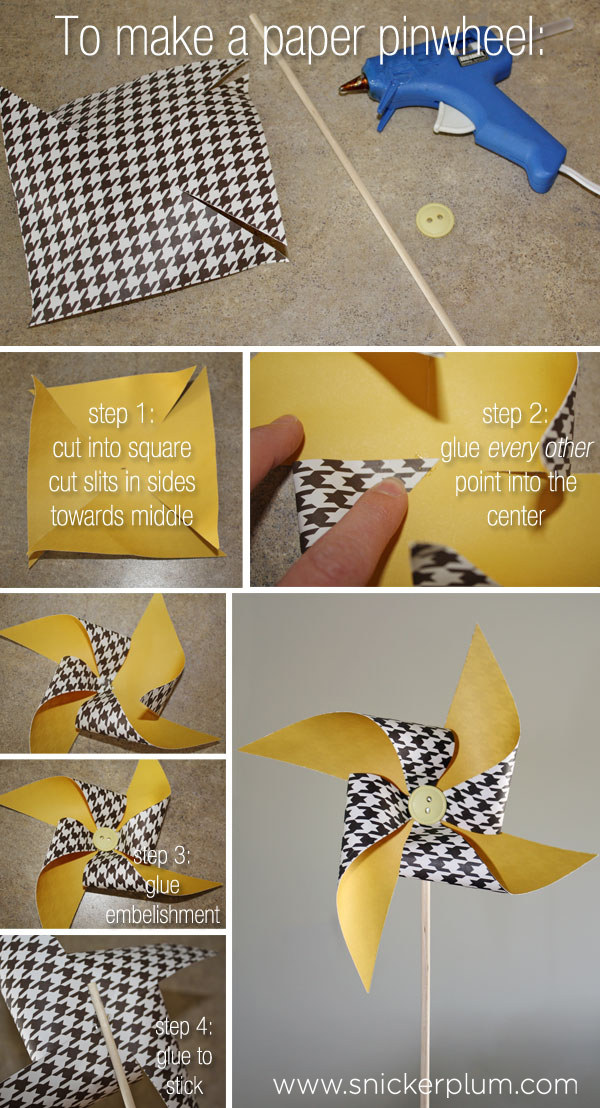 The pinwheel above is strictly decorative. Now, if you want it to spin still, like I did at my party, (I used them as favors for the kids) you will want to use a pin and some stronger glue, like an epoxy or gorilla glue and put together like shown below.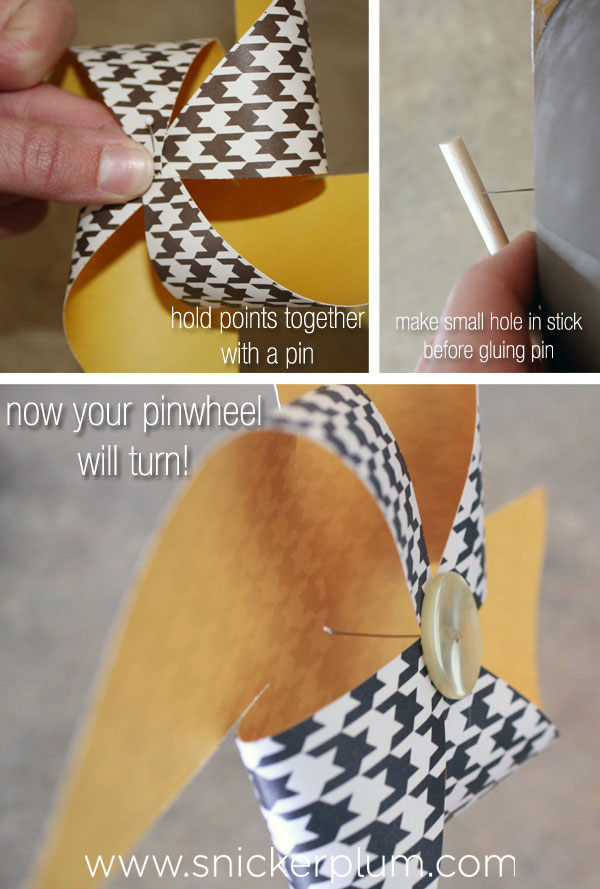 My favorite thing about these pinwheels, is I use them in a glass apothacary jar for everyday decor in my craft room. I have also been lucky enough to use different ones in many different parties through the last 1 1/2 yrs. So, I have gotten my use out of them! And, there is still pleanty of life left in them for more to come.
When I planned the color scheme I actually picked out the scrapbook paper first and planned everything around that. I made some of the super nifty, easy DIY tissue paper pom-poms and found these great tissue paper flowers at Zurchers party supplies store, which I knew would match my poms perfectly. I then took my left over scrapbook paper and made a little pennant banner with my baby boy's name on it. I used vinyl, which made it super quick and easy to install, while still looking perfect & professional! I also put vinyl M's on all the paper plates to give it a custom and personalized feel. I got all my vinyl at Vineyard Vinyl. They do quick and cheap custom vinyl orders for anything you can think of.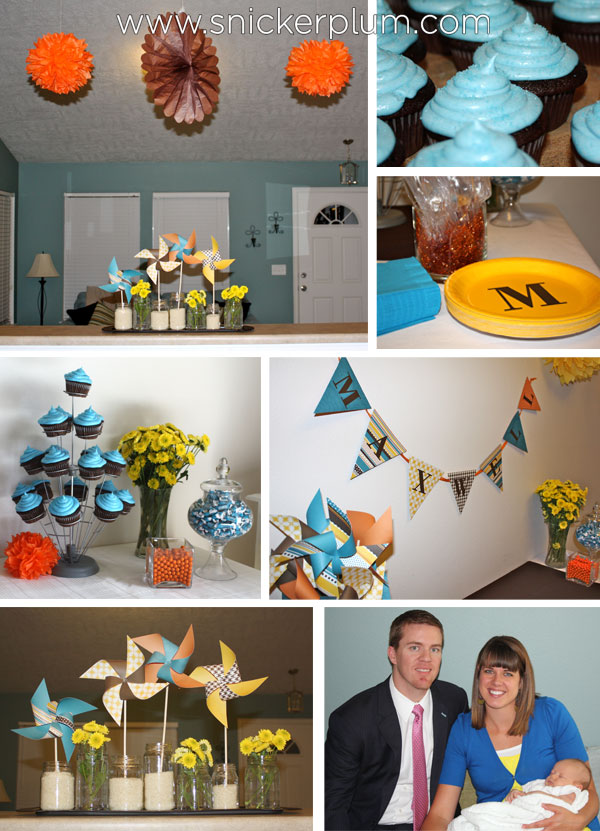 It was a great way to celebrate with our close family and friends the birth of our little boy!

Thanks for visiting. Check back soon for more info on our FIRST 100 FANS give away!

This week we are going to be featuring our Gender Reveal Party. You may have heard of them also called Gender Parties, Gender Announcment Parties, or Learn the Gender Parties. The one thing they each have in common is the theme... To learn the gender of the soon to be baby!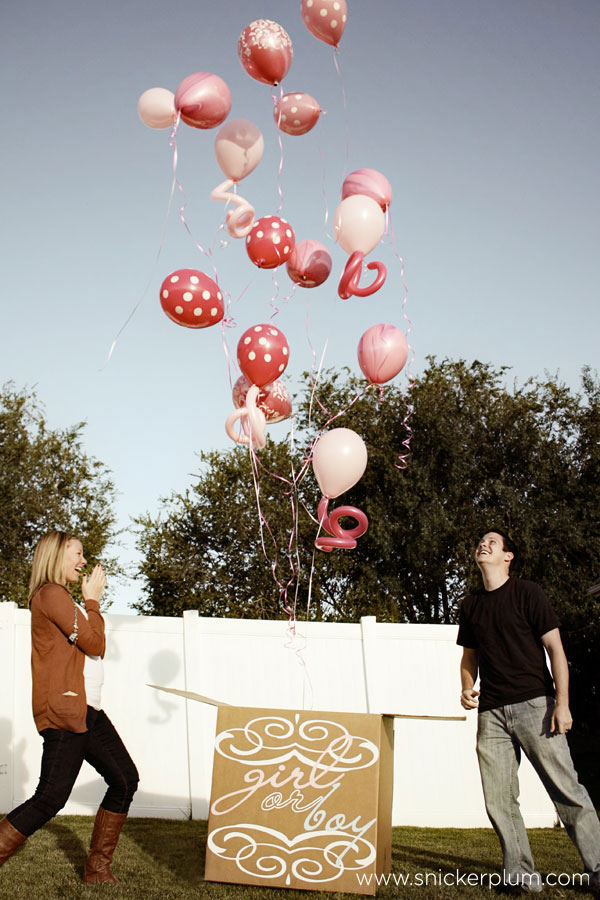 My...
Read full post
Not only is our Superhero Spiderman Package amazingly beautiful and unique on it's own, but we also have a Spiderman, CUSTOMIZED birthday party, vinyl wall decal in the package as well! This is so unique and custom that you won't find something like this anywhere else!

Each...
Read full post


2023 (0)

December (0)

[-]

November (0)

[-]

October (0)

[-]

September (0)

[-]

August (0)

[-]

July (0)

[-]

June (0)

[-]

May (0)

[-]

April (0)

[-]

March (0)

[-]

February (0)

[-]

January (0)

[-]