By Kristy @ Jul 18, 2012
I had a customer recently ask me to design a Batman Inspired Superhero Party for her. She loved my Spiderman package, but her son liked Batman more, so she wanted it to be focused on him.
Here is the Batman Birthday Party Invite. I really liked working with the idea of the batman light in the sky!
Thankfully, I already had all the designs for the Spiderman Birthday Party Package, so I was able to rework a few things and come up with a whole new package without too much work.
The Batman Happy Birthday Banner is very similar to the Spiderman, just the few tiles that were very Spiderman focused, are now Batman inspired.
The great thing about now having a Spiderman Birthday Package and a Batman Birthday Package, is if you were doing a generic all around Superhero Party, you could mix and match different things from each to get the perfect Superhero Birthday Party Decor.
Here are the Batman Cupcake Toppers. The age comes custom along with the birthday boys name!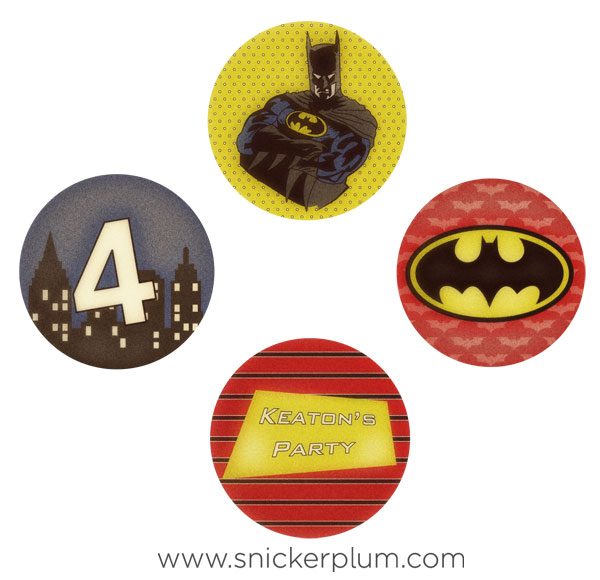 The only difference between the two waterbottle wrappers is that we took out the spiderweb in the corner of the title to make it a little more generic.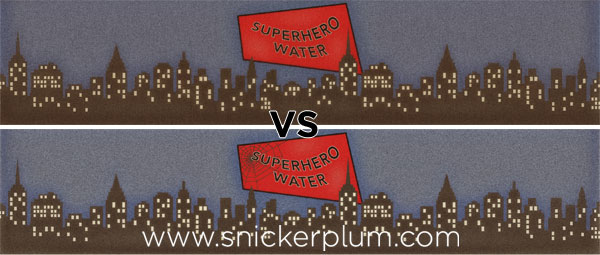 We did a custom Batman Thank You tag as well, perfect with your birthday boys name for a more personal touch.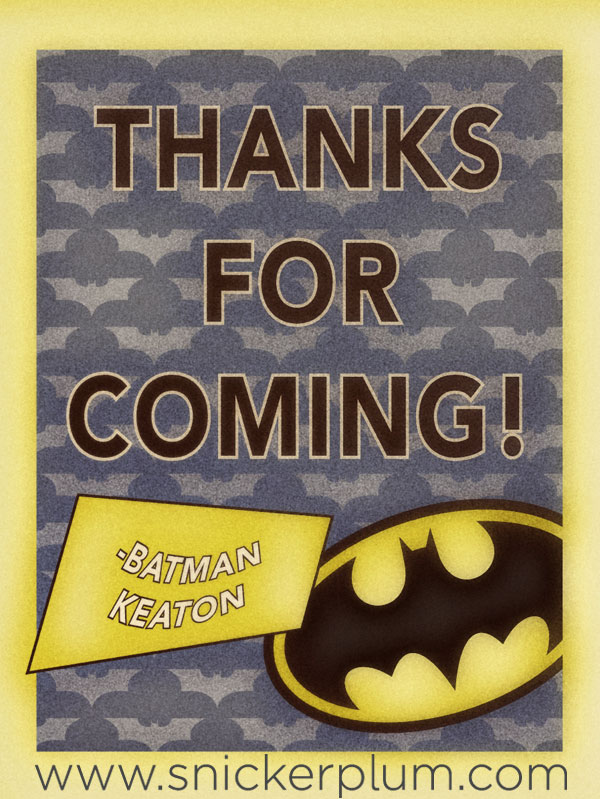 Now, all I need is someone to throw a Batman inspired Birthday Party for... Any takers? Let me know if you'd like to throw an awesome Batman Superhero Party for your little man, without worrying about all the decor, setup and/or even the food. Just show up and have a great time, making memories that do NOT include stress, worry or frustration!
Check out these posts to view my Spiderman Birthday Party Ideas:
Spiderman Custom Wall Decal
Vintage Spiderman Birthday Party Packages
Spiderman Games, Decor and More