By Kristy @ Apr 4, 2012
I remember clearly the first time I saw a mustache themed party... it was the most creative, amazingly cute thing I had seen in a LONG time! When my first little boy was born 5 years ago, I remember when he came out we all thought he looked like a small version of a man.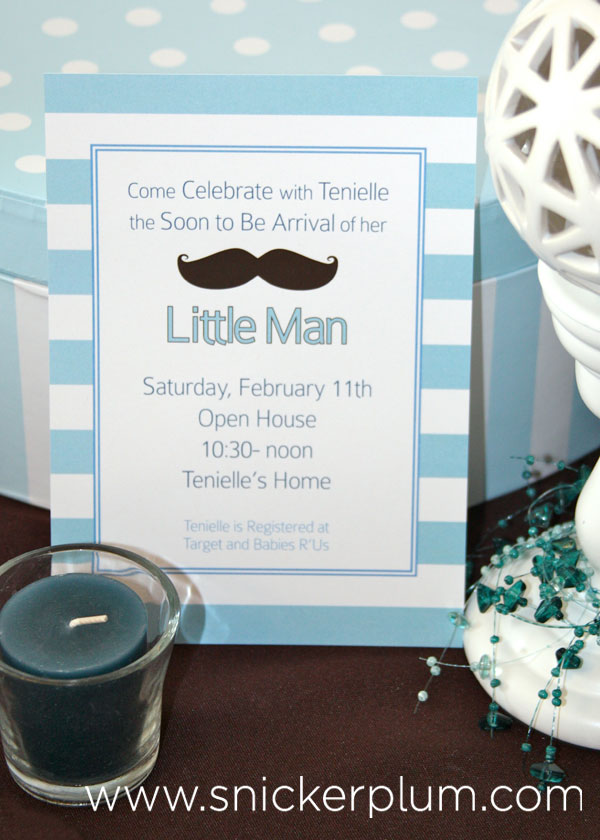 From that we called him our 'Little Man' for a long time. So, I knew when I saw those mustaches that someday I had to do a party dedicated to the 'Little Man' to be. When one of my best friends got pregnant with her first little boy, I was so excited to finally do the shower I had been planning in my head for so long! So, here is Snickerplum's Little Man Party!
Make sure you welcome your guests to the party with a warm and stylish welcome!
(I also loved the come on in... so we didn't have to man the door the whole time)
For our Little Man Party Decor Banner we decided to do a customizable banner. This is Snickerplum's first customizable banner included in the cost. It comes with up to 7 letters. More can be added for a small cost. There are two ways you can do a customizable banner for a baby shower, you can put the soon to be babies first name if the parents know it at that point, and if not, you can put the babies last name. Either way work wonderfully.
For our party we did a open house brunch. So, instead of our usual cupcakes we did some breakfast muffins instead and we think the cupcake toppers look just as cute in them as they do in cupcakes!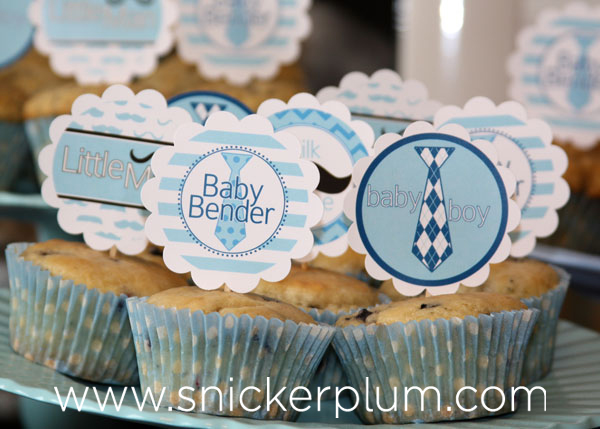 Snickerplum's Little Man Complete Party package comes with 24 vinyl stickers that you can use for anything you wish! We used them for the plates, and one on the blue candle to add to the themed decor.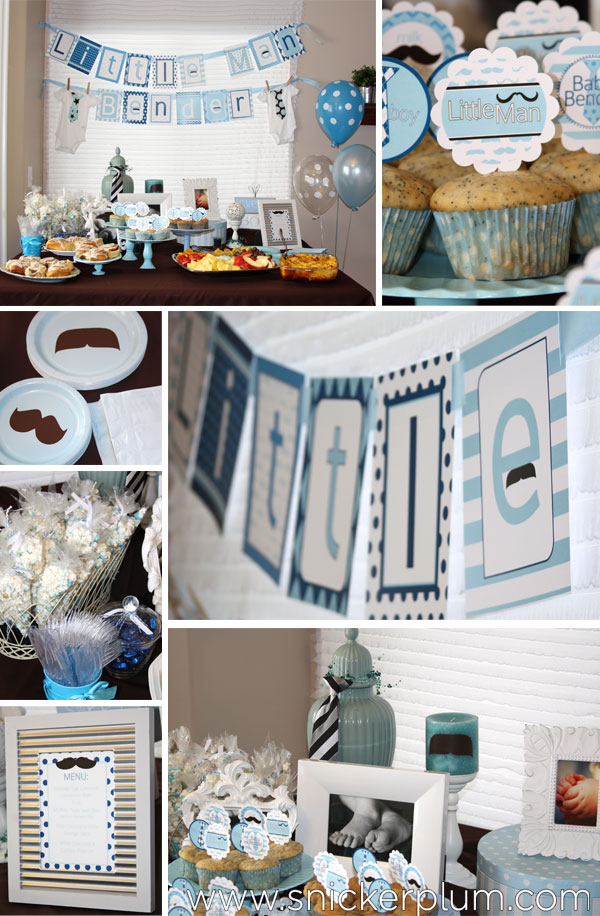 Snickerplum's Little Man Complete Package also comes with 4 different and beautiful waterbottle wrappers. We used them below in two different ways. 1- plain, cute and simple and 2- with the cupcake toppers on top to add a little something extra. For our party we added two wrappers to our glass pitchers along with the milk mustache cupcake toppers.
For a personalized touch, send your guests home with a unique thank you gift!
We sent ours home with a orange-chocolate mustache on a stick! Just add a little orange extract to your melted chocolate before pooring into your molds. Our Little Man Complete Party Package comes with thank you tags. We printed ours on stickerstock so it was easy to stick it to the stick.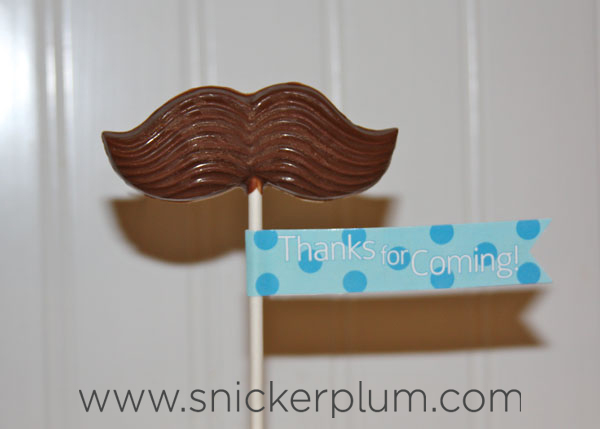 Snickerplum's Little Man Party Invite is a beautifuly, simple and modern invite. Each comes customizable for your specific party needs.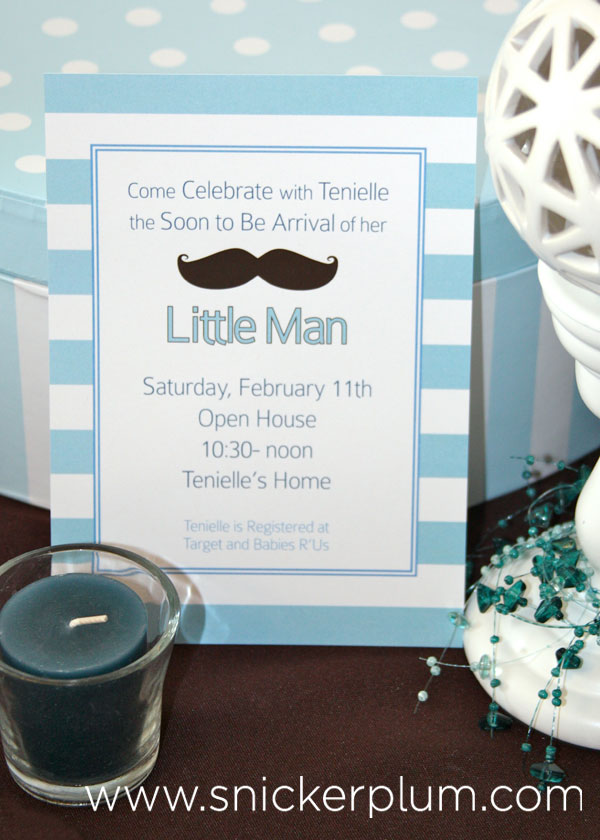 PRINTED PRODUCTS
Little Man Complete Party Package
Little Man Party Banner
Little Man Cupcake Toppers
Little Man Party Invite
PDF PRINTABLE PRODUCTS
Little Man PDF Complete Party Package
Little Man PDF Party Banner
Little Man PDF Cupcake Toppers
Little Man PDF Party Invite