By Kristy @ Apr 18, 2013
Here is more pictures of the food at Snickerplum's Girly Mermaid First Birthday Party.
What a cute family! And what a fun party it was celebrating the life of this little beauty!
The dessert table was beautiful, complete with paper lanterns hanging, a fising net on the wall with seashells attached, seaweed and coral on the table; and to top it all off, some of the cutrst desserts I've EVER seen!
What is a mermaid party without some "mermaid punch?"
We also had waterbottles, wrapped in their cute wrappers of course, on the table as well. Sometimes the sweets can be a little much to drink it as well.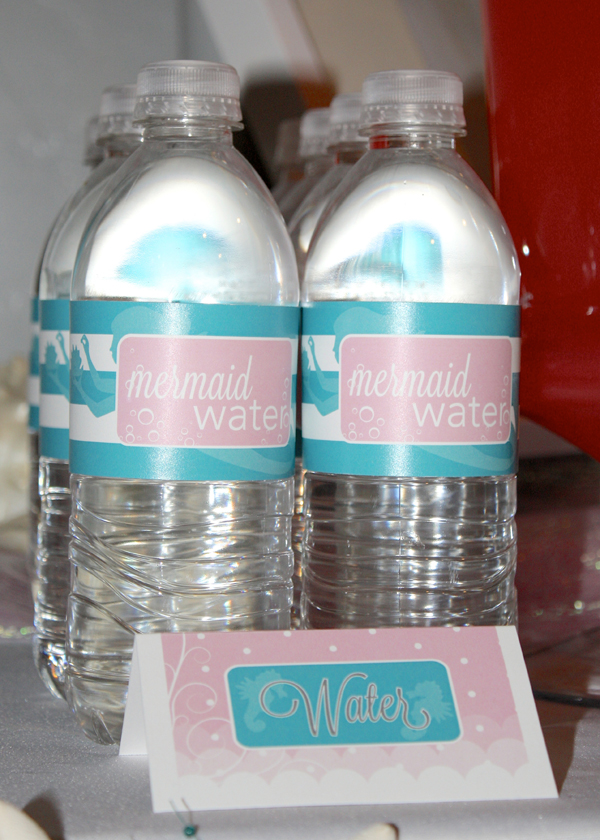 For our candy bar we had parmesan goldfish, gummy sharks, green fruity licorice (looking like seaweed), and rock candy crystal suckers. It is important to include bags for your candy bar is you want your guests to feel comfortable taking some home. Kids ALWAYS LOVE this part as well!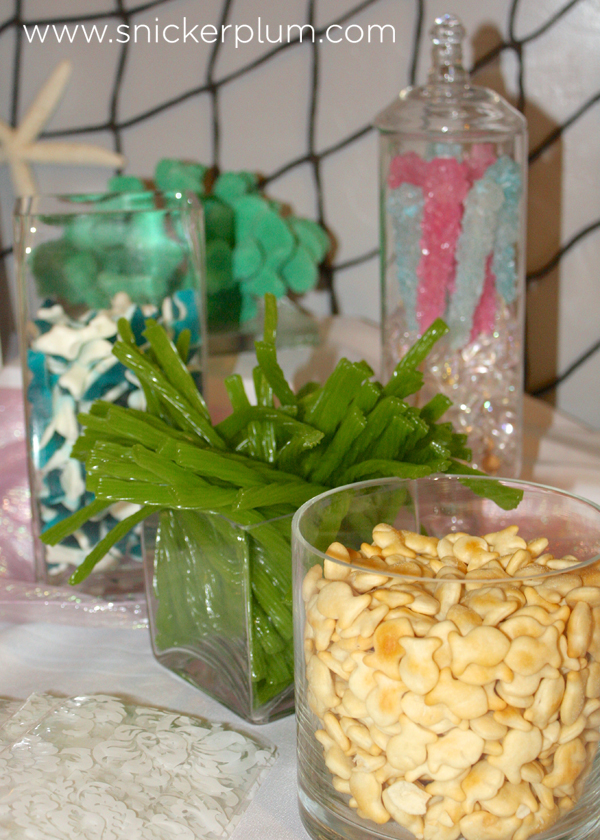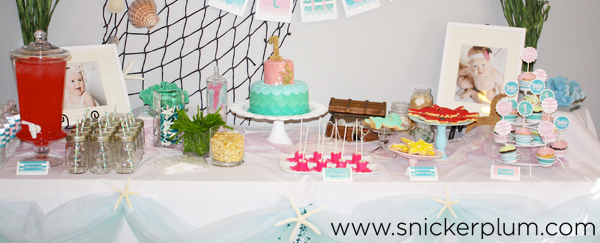 One of Snickerplum's great Food Vendors, Joclyn, created these work of art sugar cookies! They really topped of the decor and were almost too pretty to eat.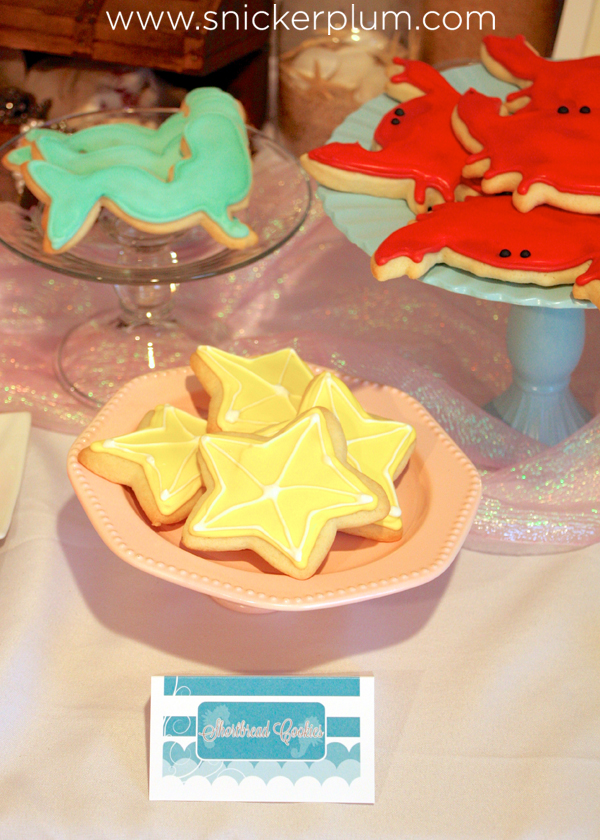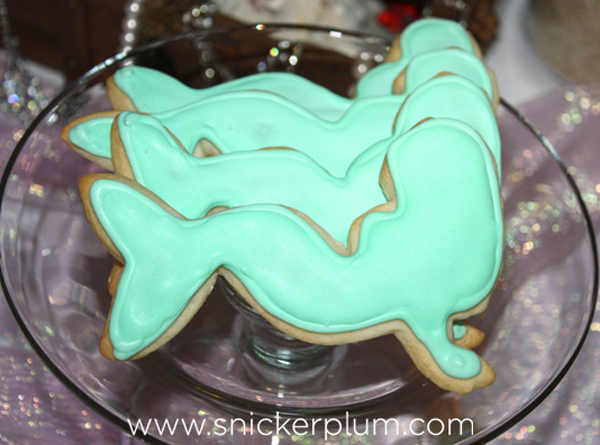 My sister Angie made these awesome chocolate covered marshmallows! The kids LOVED them! I love that she used chocolate chips for the eyes. So smart!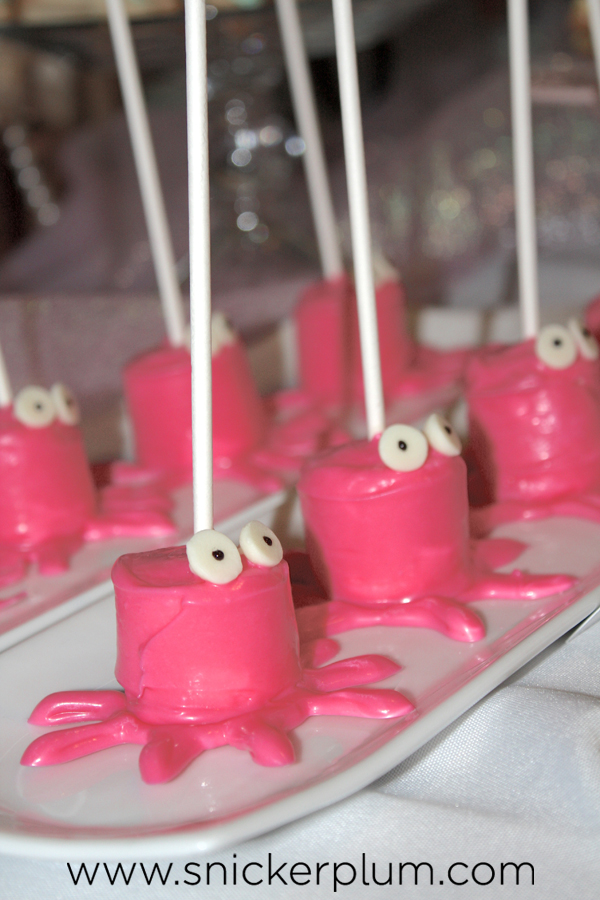 For the Mermaid Birthday Party Cupcake Toppers and Wrappers we designed 4 different toppers and 3 different wrappers.
The toppers come customized for the birthday girl's name and age. The wrappers come with the wave design along the bottom to tie it all together.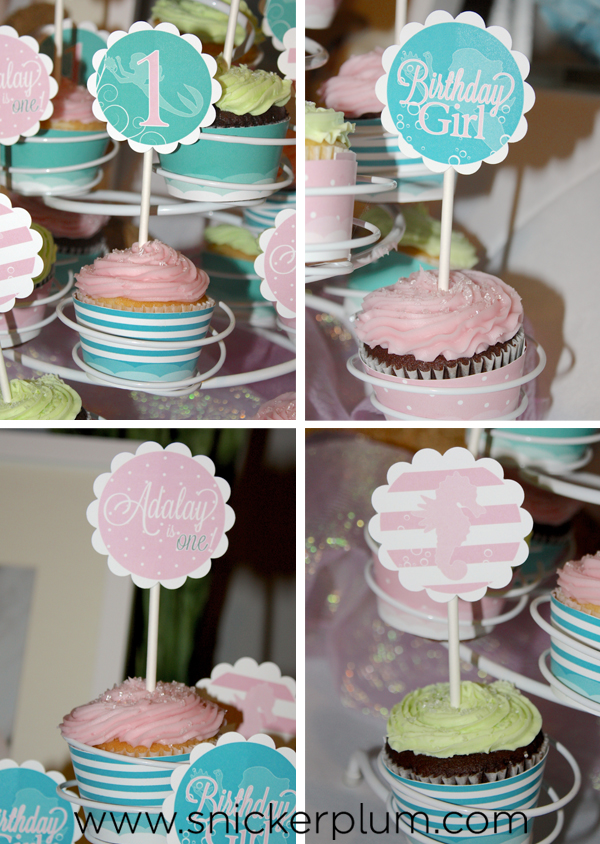 For the sandwiches we did chicken crossoint sandwiches turned into CRABS! Using baby carrots for the legs, olives for the eyes, and strawberries cut into claws. How cute are those?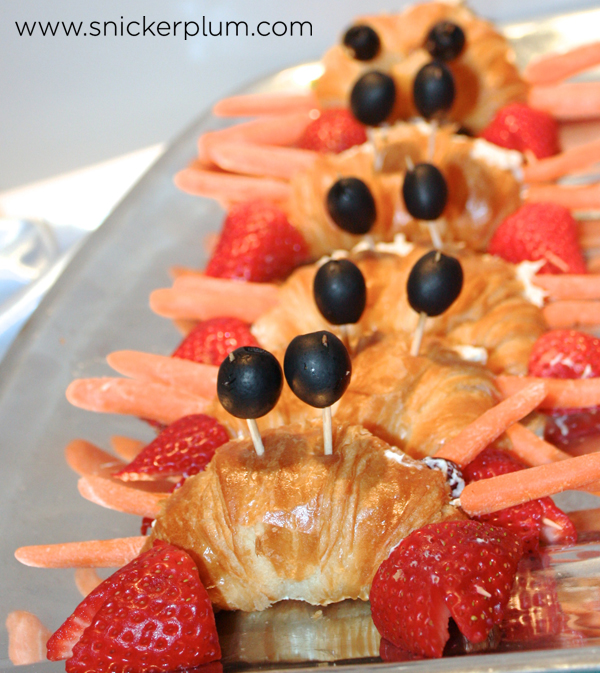 The whole table came together with this rediculously incredible cake, made by Joslyn as well. She followed wave desgin in the party invite, the colors were absolutly perfect and added girly, sparkly seaweed and a one to the top of the cake. The bubbles even were so perfect I couldn't have designed it better myself.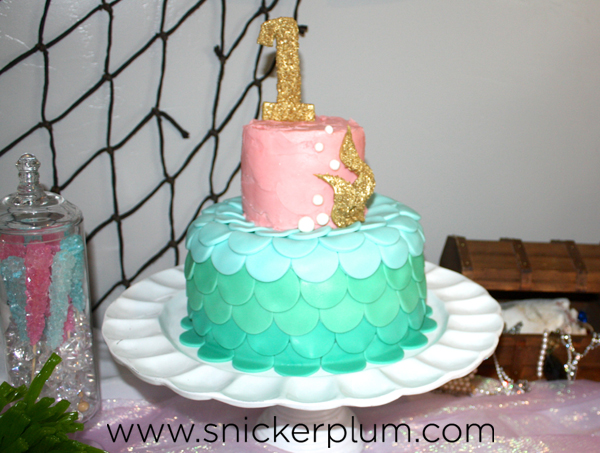 Again, it was almost too pretty to eat, but once you tasted it, you almost forgot how pretty it was it was so good! Thanks Joclyn! You are amazing!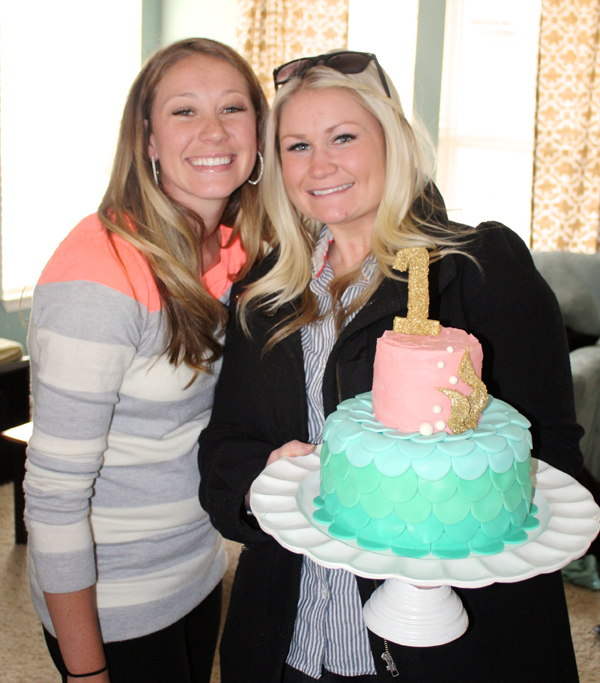 And what is a 1st birthday party without the cake dive!? This is my favorite part and I could seriously sit there all day and watch. Every child is so different and I love to see how they each react. My favorite parts were when Adalay put her foot in the cake and then she shared with her mom. What a sweet girl!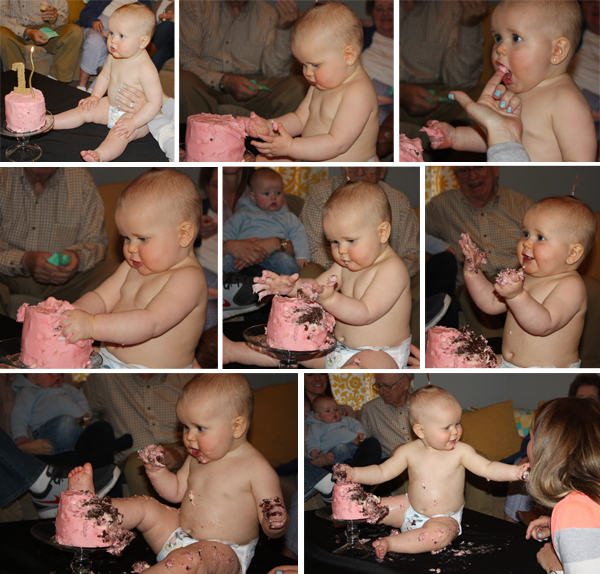 Everyone got to go home with some favors of course. A little bag of swedish fish with the birthday girl's picture as well.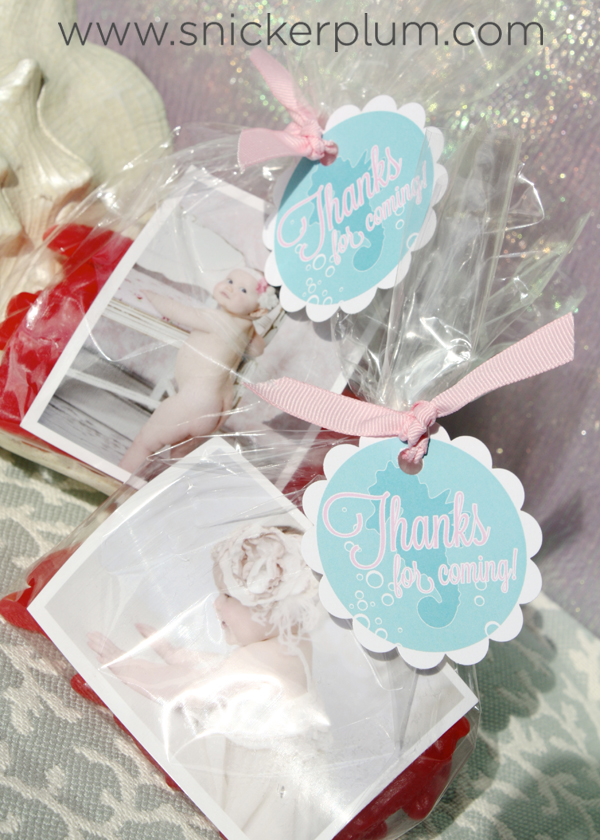 What a fun party! I was so happy to be able to help throw this for my niece whom I love so much!