By Kristy @ Sep 6, 2013
I like to throw parties, that is apparent. But, the idea of throwing a party for myself, didn't really feel quite right. Thankfully, my little sister convinced me to let her throw it for me!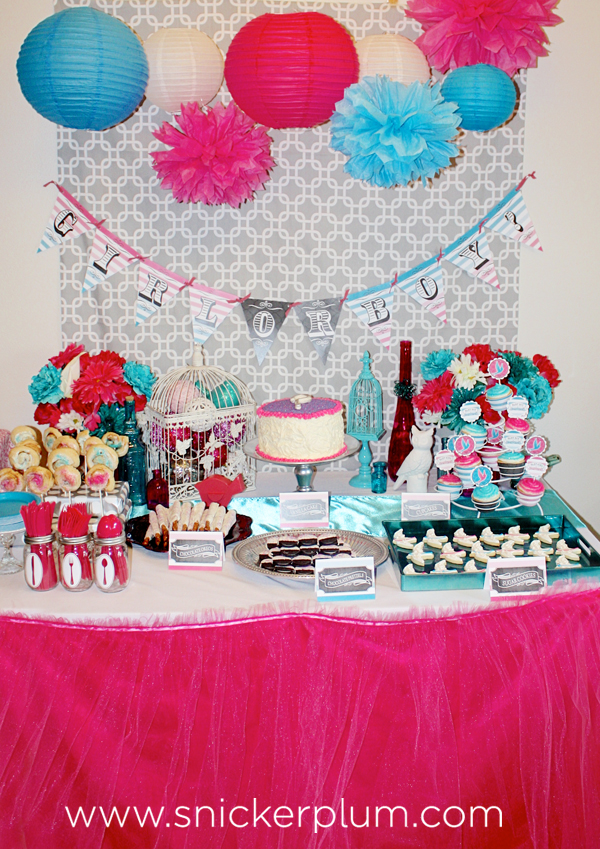 Of course, I couldn't get over the idea of being able to design a new package, so I did do that for myself. :) My little sister went all out on this! She got all the decorations, and planned and prepared almost all the desserts! She did let me help her assemble some of the table decor. She's a crazy lady and is so good to me! THANK YOU ANGIE!
For a mother of all boys, I don't get to see pink in my house very often and BRIGHT PINK at that, is NEVER seen! So, the brightness of this party sent me over the moon! I love the hints of grey and white to help ground the color scheme.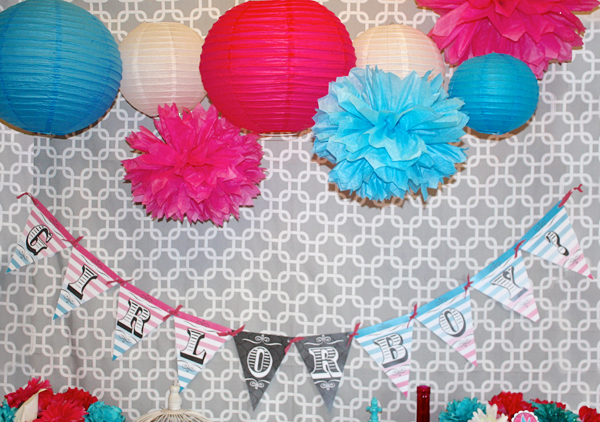 I love the mixture of paper lanterns and tissue paper poms above the banner!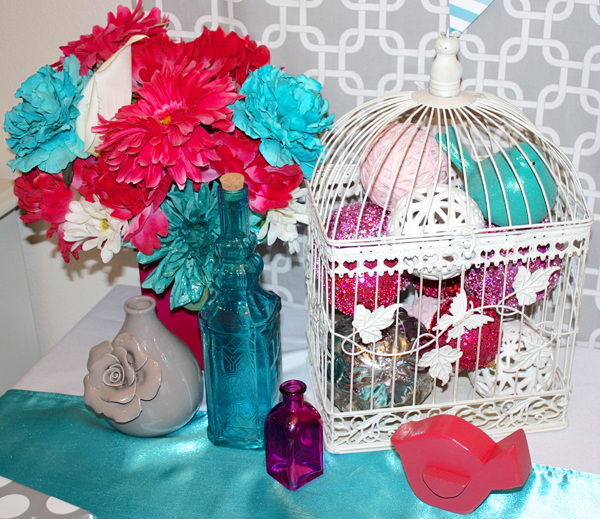 We decorated the table with a mixture of bright pink, turqoise, grey and white. Using bird cages, birds, and lots of flowers it really added to the 'Little Birdy' theme.
Our welcome table had the voting ballot in a frame for all of our family and friends to vote on when they entered the party.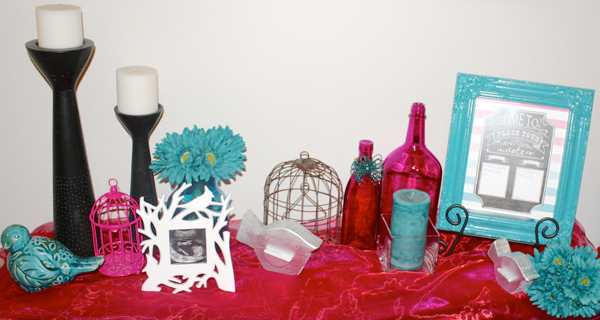 Again... I can't get over how many people thought it would be a girl! I just ASSUMED it would be a boy. We already have 3! You all still have time to guess before I post the reveal pics, so let me know what you think...
Would already having 3 make the chances of a girl better or worse?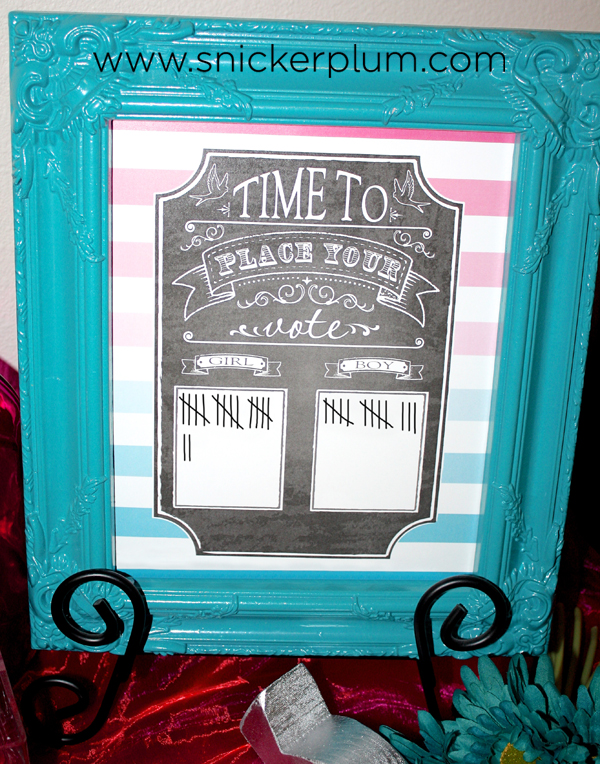 And of course you have to decorate the room with pics of the baby from the sonogram!! It's all about this little one anyway, isn't it?
I love this one of his hands and arms!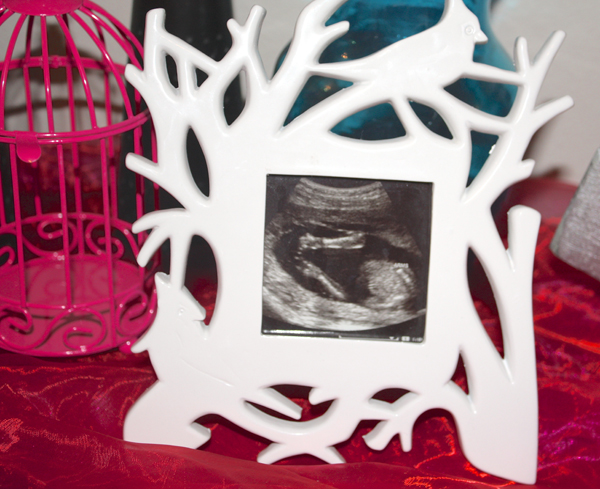 I love these cute mason jars with silverware labels on them, and use them for most parties I throw. They are totally perfect for any and every party and the white ones match practically every occasion. You can get them HERE in just the vinyl sticker form, or HERE already put on the mason jars for you!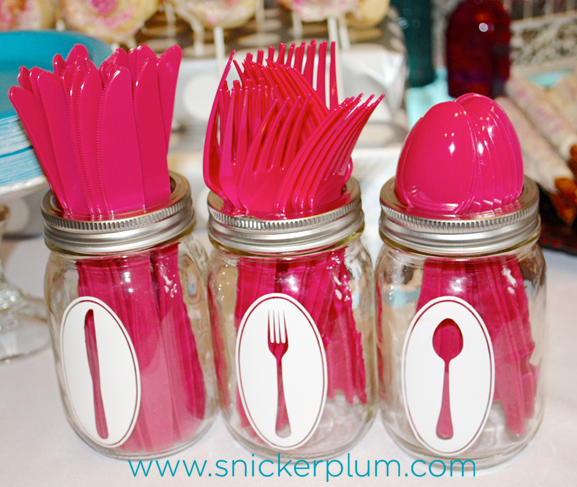 And, of course, you can't have a party without adorable PAPER STRAWS!! I get my straws at Sip Sticks. They have such a HUGE variety of straws to choose from, great prices, and quick shipping that it's hard to think of going anywhere else. You can find them HERE.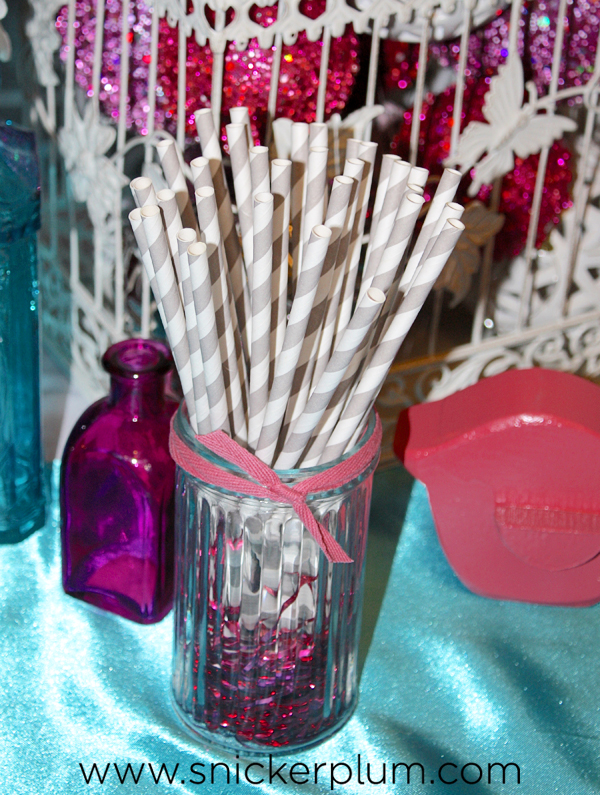 My amazing little sister made the most delicious cake also for the party! Not only did it tast amazing, but she colored the inside in a ombre style, using the 4 layers going from dark to light. I have a pic, but I can't post that until the official reveal in my next post! :)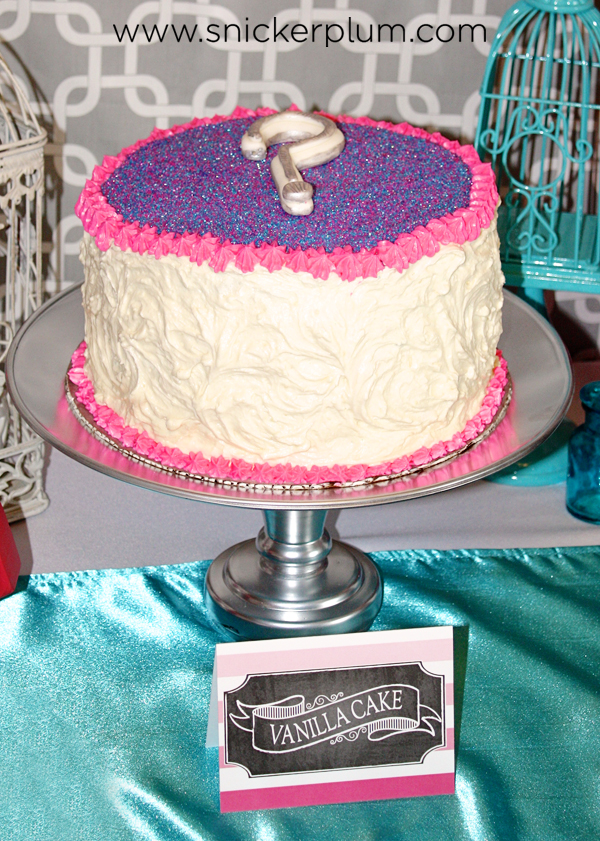 My cute friend Joslyn made the adorable question mark for the top of the cake. I wish I had a better picture of it, but this is all I had. Thanks Jos!! Also, she makes amazing cakes! If you are in Utah and in need of a custom, amazing cake, contact her: You can follow her on Instagram at CAKEJOSS.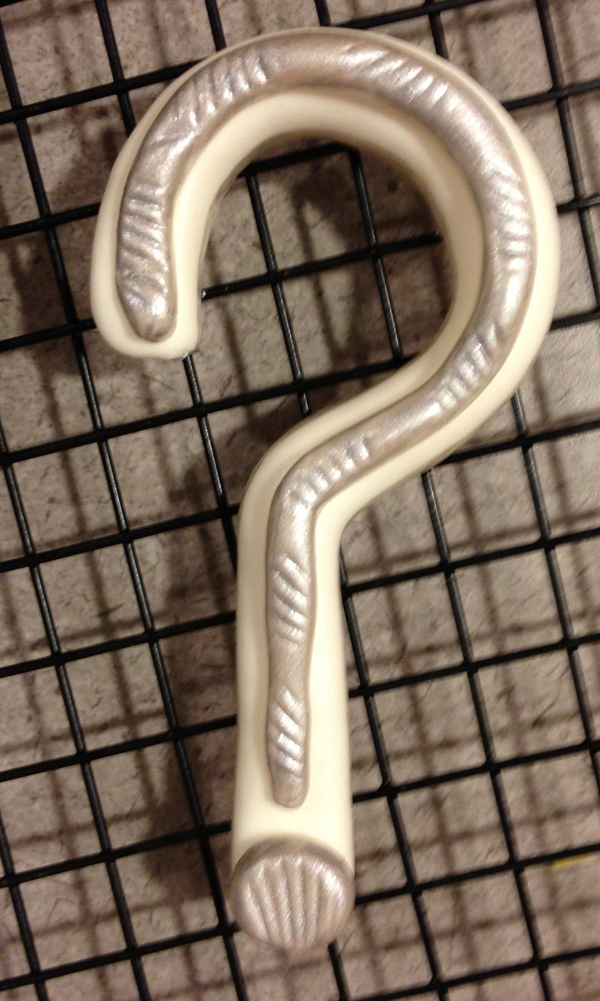 We had lots of amazing party treats for everyone to eat! We had chocolate dipped pretzel rods!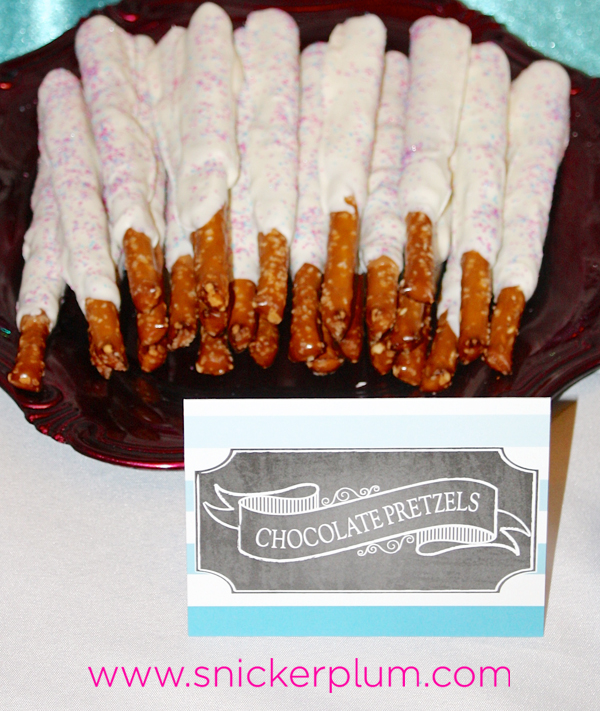 Chocolate dipped Oreo Cookies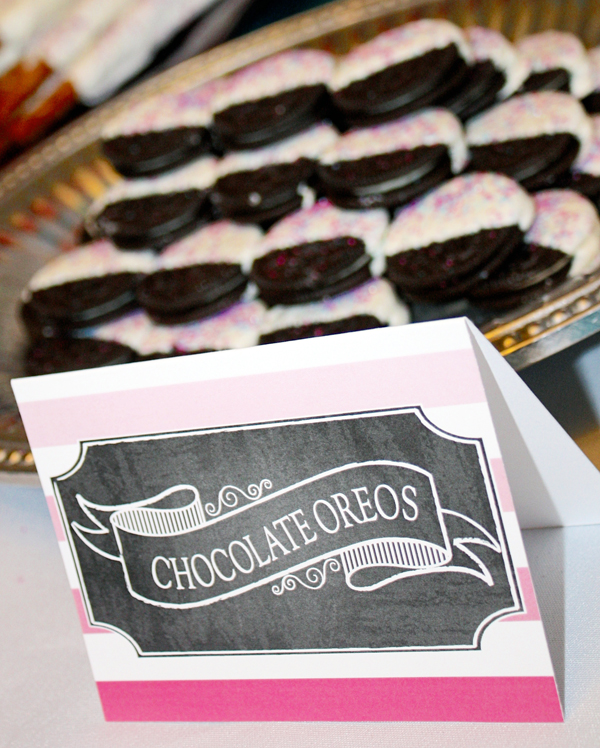 My other sister, Melissa made homemade cinnamon rolls, that we put on a stick and stuck into a styrofoam wrapped staircase. Didn't they turn out super cute? And much easier to eat at a party. I LOVE FINGER FOODS! Thanks Meliss!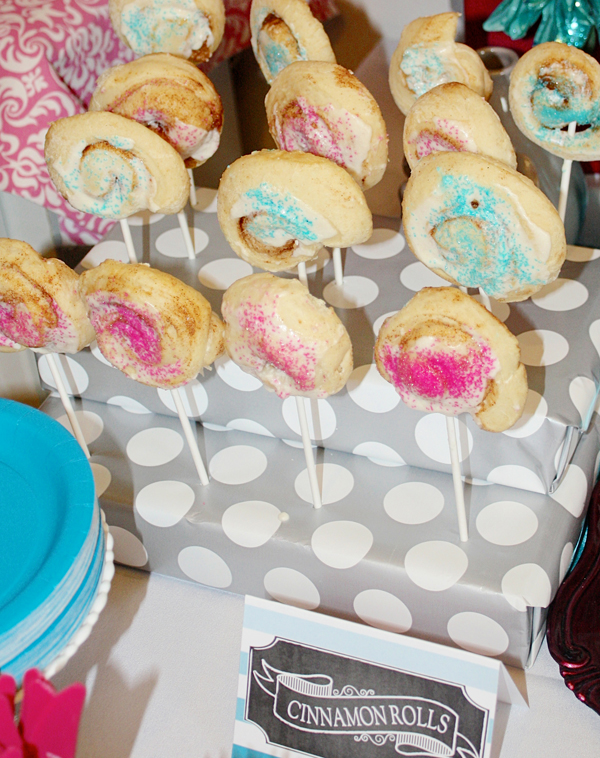 One of my friends, Jenn helped out and made some amazingly adorable 'Little Birdy' sugar cookies! Not only did they taste amazing!!! But, they were beautifully decorated as well! Thanks Jenn!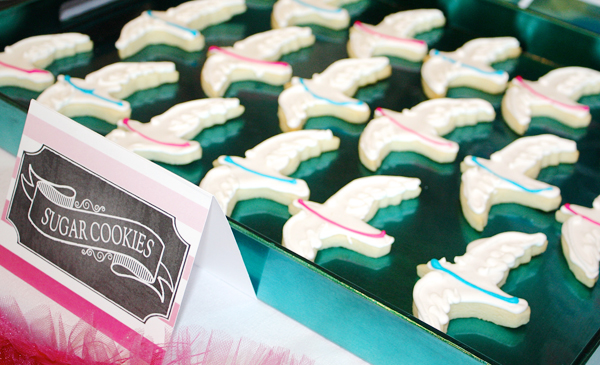 And, lastly we had a punch station, complete with a pink punch and a blue punch of course! How could you not do both?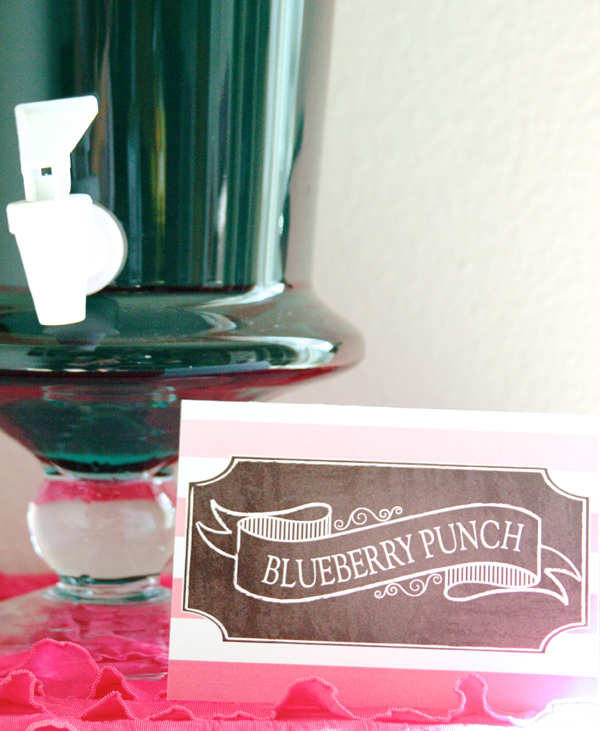 I hope my party was able to give you some inspiration for your very own Gender Reveal Party! Take advantage of being able to decorate with both the girl AND boy colors, whatever the color scheme you pick may be. You can't do this for any other party, unless by chance you are doing a baby shower where the gender is unknown... or they are having twins with a boy AND a girl.
But, it was so much fun to celebrate something so exciting for us as soon to be moms, with all our loved ones!! I HIGHLY recommend it if anyone is debating on doing a gender reveal party!
Check in with us next week, when I show you the final reveal!