By Kristy @ Jun 13, 2012
My FAVORITE part about doing a Circus Party or a Carnival Party is all the fun activities you can do!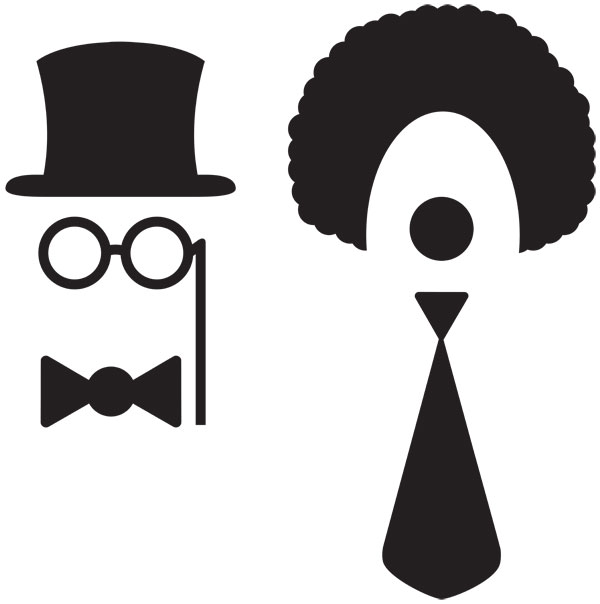 We went with 7 different activites.
- Ring Toss
- Baseball Toss
- Duck Pond
- Balloon Pop
- Bounce House
- Photo Booth
- Face Painting
Snickerplum's Circus Complete Party Package comes with 6 customizable Game Cards with different circus animal's on each! This way, you can do your own choice of activites and still have cute designs describing & marking them!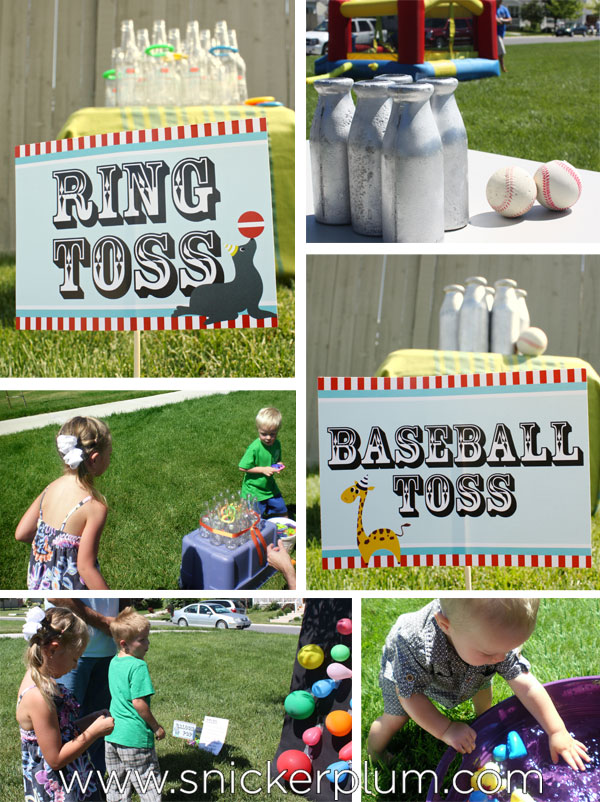 The photobooth was a hit! We got a few clown props, along with some DIY cardstock props, and everyone used what they wanted. I just wish I would have had some type of backdrop, to make it easier taking the pics in avoiding people in the background. Oh, well... next time...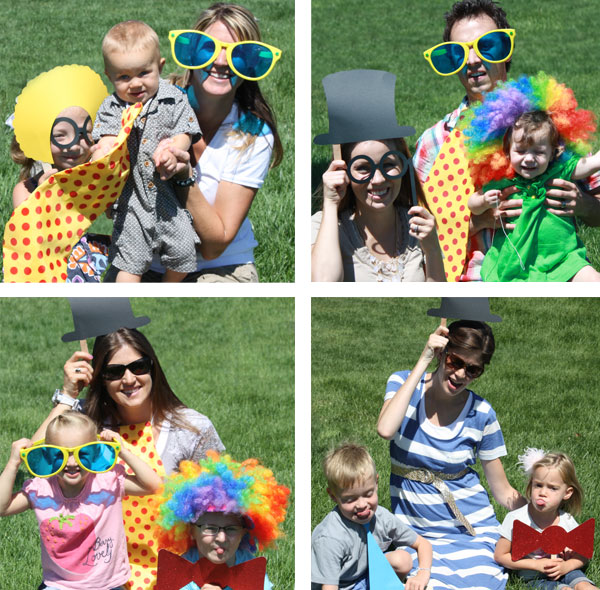 Here is the birthday boy with Grandma and Papa! Too bad, I was a little too crazy to think about getting a pic with my little guy and either of his parents on his big day :(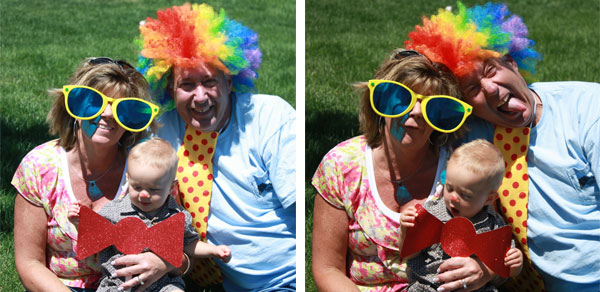 These are the designs I created for the cardboard cutouts. My cute friend Tenielle, saved the day, yet again, and cut them out on her Cricut. So, here is the file for all of you to use, if you are creative like Tenielle and like doing fun DIY projects! DIY Circus Photo Booth Prop Cutouts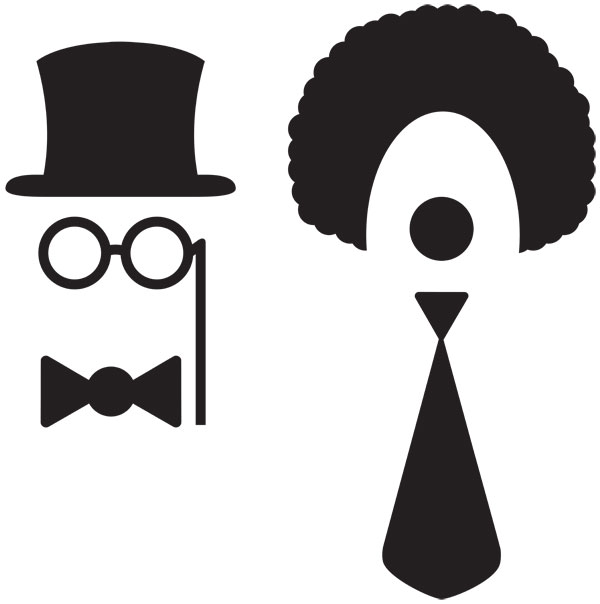 We also had Face Painting! One of my friends, Joslyn, is an amazing artist, and somehow I talked her into doing this for me! She really is a great friend! But, you can always find local facepainters, balloon animalists, and such on some type of classified ad. Craigslist is a great one to try.
Seriously, check out the amazing spiderman and tiger!!!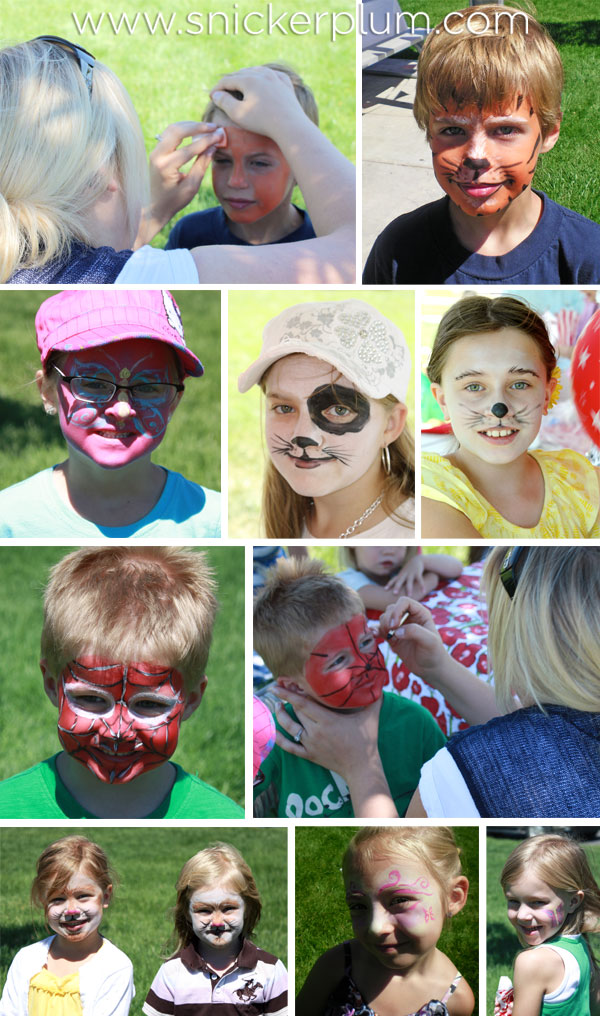 My little man just so happens to share his birthday with his cousin, Estelle. She turned 2. So, we put the two birthday kids together and sang to them both!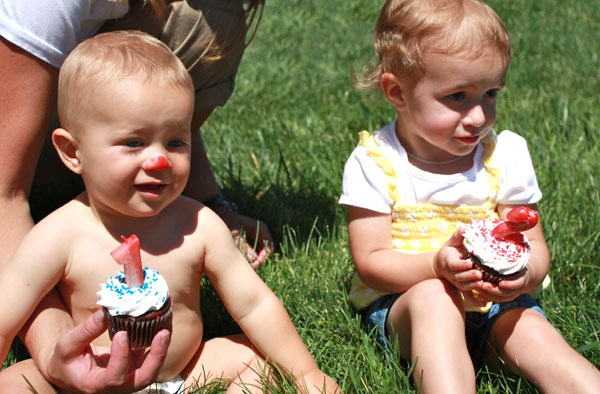 I have to say, the best, and mandatory activity you can do at any first birthday party, is the cake dive!!! It's the one and only time, possibly, that you will give your child a big chunk of cake and let them go to town! I love seeing which kids are timid, and which ones dive right in! My little guy wasn't quite sure at first, but then decided it was well worth the mess!

That is my circus party! I hope it inspires you to do some fun activities at your next party!
Until next time...