By Kristy @ Sep 3, 2013
This party is so special to me! My husband and I wanted to have a gender reveal party for friends and family and reveal the gender of our soon-to-be #4!
Below are the first of the pictures in this series to come; the pictures of my newest package, the Chalkboard Art- Gender Reveal Party Package! I LOVE this set! Regardless of whether it's a girl or boy, it works.
It's cute, fun, modern and everyone will love it!
That, and I'm going to keep you guessing on what we're having until the very LAST post for this party set. You're Welcome :)
Our Gender Reveal Invite was inspired by chalkboard art. I'm in love with Chalkboard Art and wish I could freehand beautiful designs like they do on a chalkboard. But, since I can't, and possibly many of you can't as well, I designed it digitally for all to enjoy!
The Little Birdy Gender Reveal invite comes in a printed and shipped version complete with enveloeps, or a PDF printable version.
For the banner, I really loved the idea of using pennants instead of my usual rectangle format. I felt like it really featured the pink and blue's more on the individual words. The pennants are easy to assemble, by just punching holes in the corners and using some ribbon to attach them.
The Little Birdy Gender Reveal Banner also comes in a printed and shipped version that is already cut out and ready to hang or a PDF Printable version for you to print, cut and hang yourself.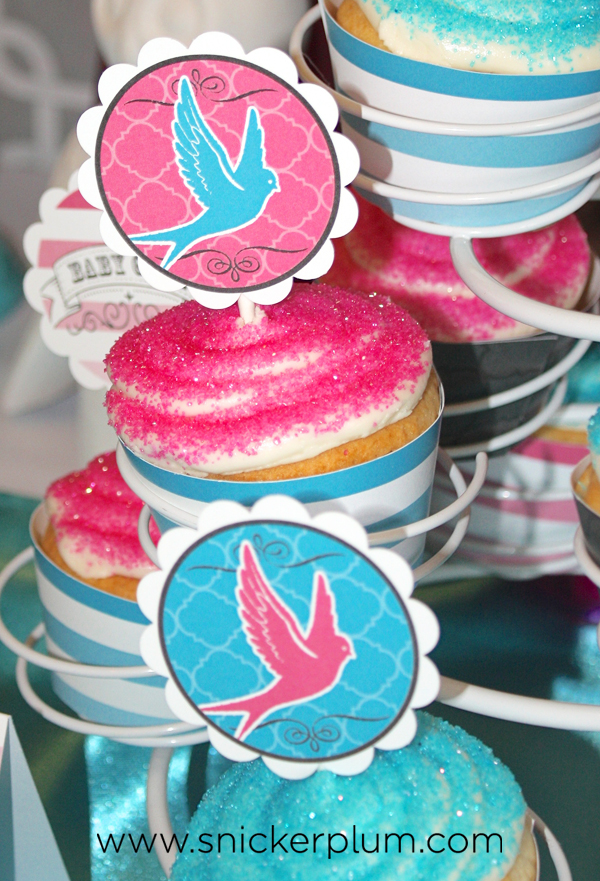 The Little Birdy Gender Reveal packages comes with 4 different cupcake topper designs and 3 different cupcake wrapper designs. I personally LOVE the 'baby girl' and 'baby boy' toppers! The greatest part about these 2" punched circles is you can use them for an array of things from toppers for other treats or drink tags/labels, to gift bag tags. Whatever you can think up!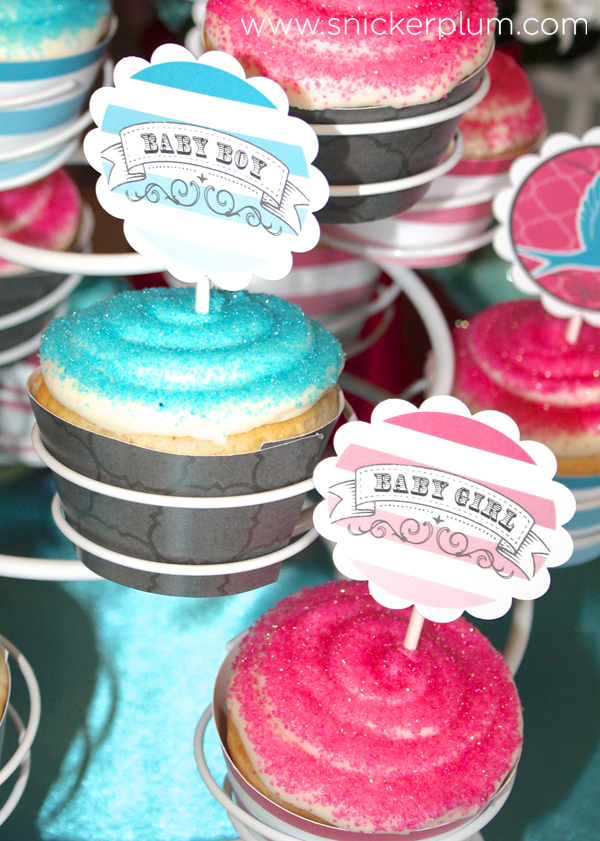 Another great custom feature in the Little Birdy Gender Reveal Package is the Custom Food Labels. It comes with up to 10 food labels all customized to look like your own little chalkboard art! Half of the labels are in pink and the other half are in blue.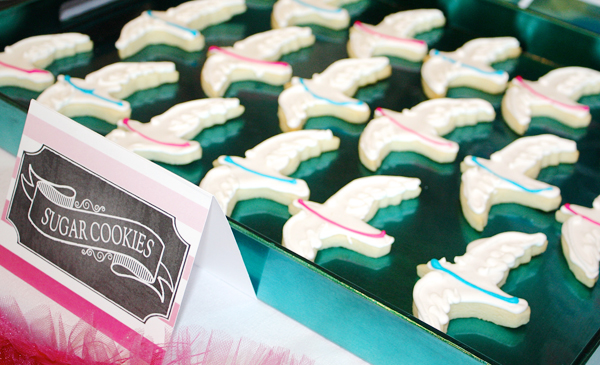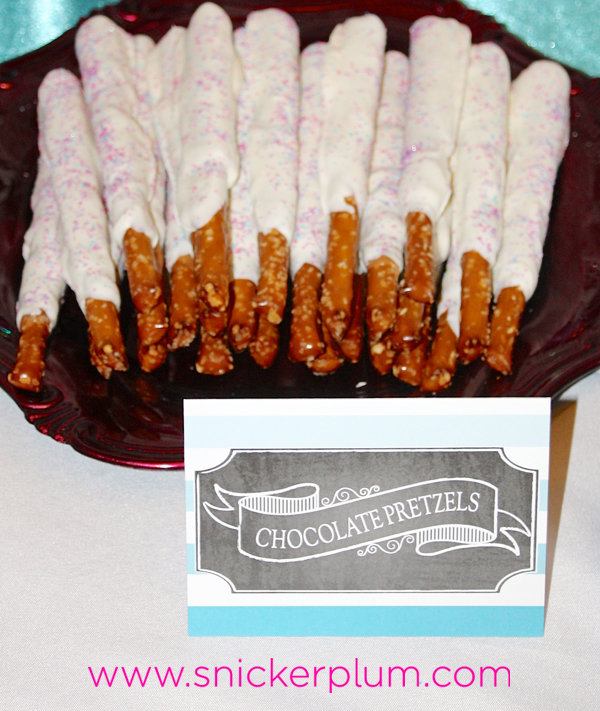 The last item in the Little Birdy Gender Reveal Package is the Voting Ballot! This is a great way for your guests to get involved in the reveal! Comes in a 11"x14" or a 8"x10" size perfect for a frame. Either remove the glass and have them write with a marker straight on the paper, or keep the glass in and use a dry erase marker.
Seeing as I already have 3 boys, I was VERY surprised to see how many people thought I would have a girl next!
What about you all? What's your guess?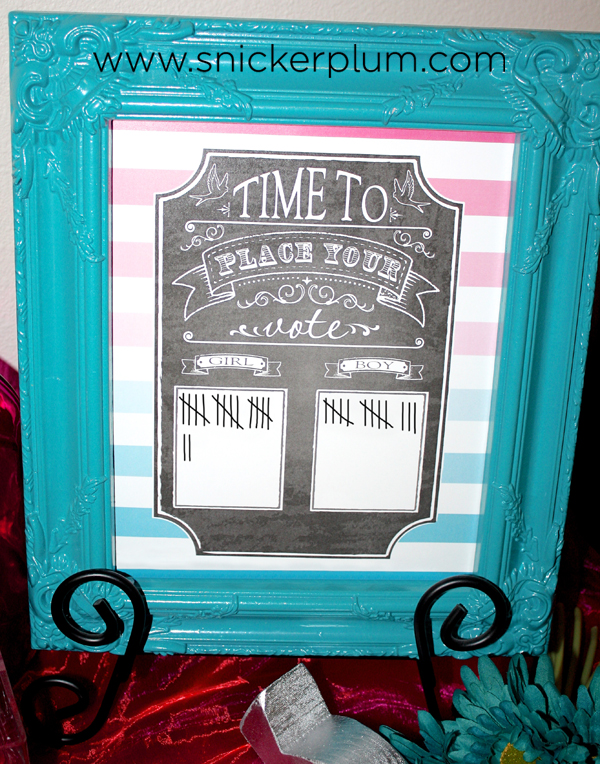 PRINTED PRODUCTS
PDF PRINTABLE PRODUCTS
Next I will be posting more pics of the actual party. The party decor, the dessert table and the party food! Check back with us, and I swear it won't be too long in between posts this time!