By Kristy @ Jul 24, 2012
Snickerplum's current obsession, and I'm sure many of yours, is vintage paper straws! Today, I'm going to do a Fun Party Product feature on these amazingly cute and versitle goodies!!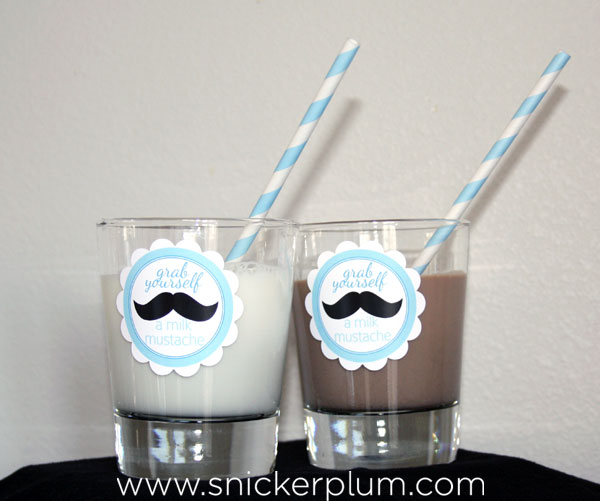 Vintage paper straws have come back into popularity within the last couple of years, and am I happy to see them! They add so much character and color with the simplest touch.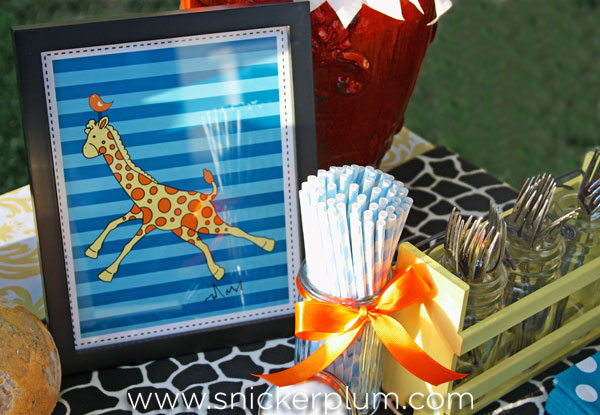 Paper Straws also fit PERFECTLY into the center hole on Snickerplum's Daisy Stamped Mason Jar lids! They can be found here in Pewter and/or Gold.
For my Chic Farm Baby Shower I found a vintage milk jug carrier and filled it with my mason jar's, topped with the pewter daisy mason jar lids and red and white striped paper straws. We also added a little flare with some baker's twine and cute chic farm cupcake toppers.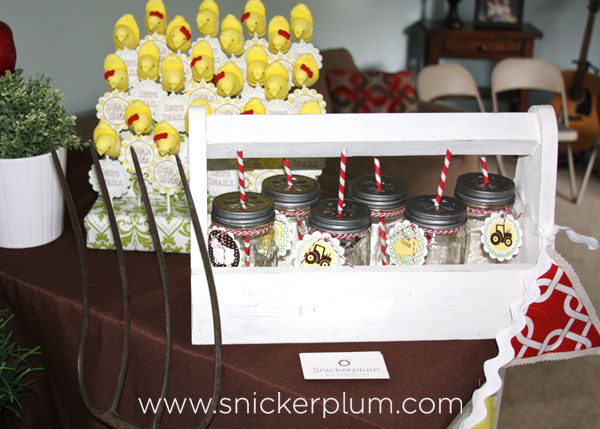 Bakerella used some paper straws in their pseudo milkshake cupcakes. They are so beautiful and inspiring! They make me want to throw a ice-cream party so bad!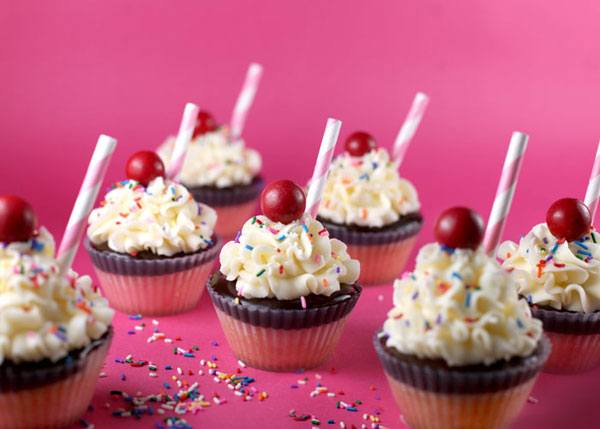 Of course there are many other uses for the paper straws besides just a straw...
Another great use that people have started using paper straws is for cake pops! As much as I LOVE cake pops, I was getting so bored with the simple white sticks. I actually attempted dying the sticks a long while back, just to add some color to them. Sadly, it was a massive failure, but at least now we have some cute designed and colored paper straws to choose from.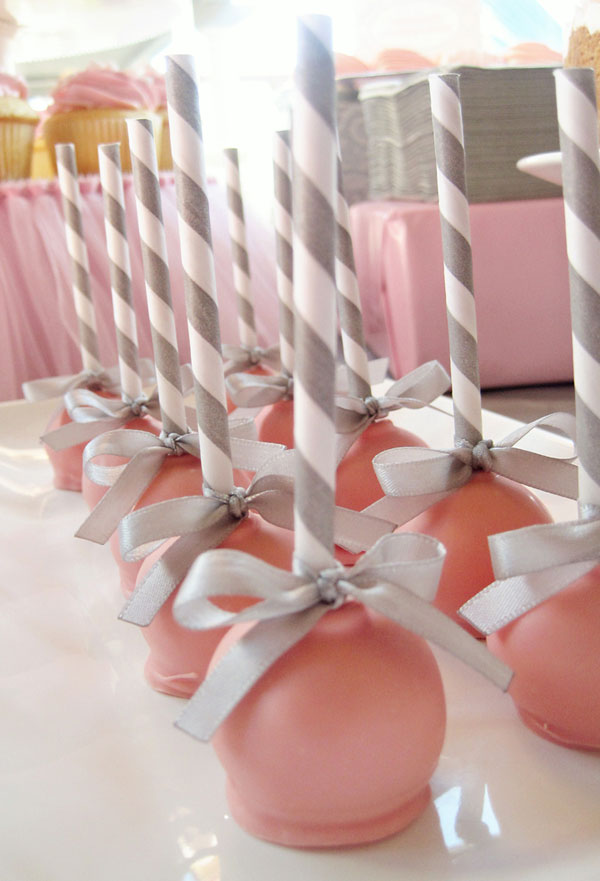 Snickerplum used yellow and white paper straws in their cake pops in my most recent party... It's the baby giraffe baby shower, but you'll have to check back for more pics coming soon!!
You can use paper straws in practically any way you would use a white lollipop stick.
I've also seen people hang mini pennant banners on cakes using the paper straws as the stands on the sides. It is such an elegant and fun look and it just makes me so happy to see the versitility of these straws!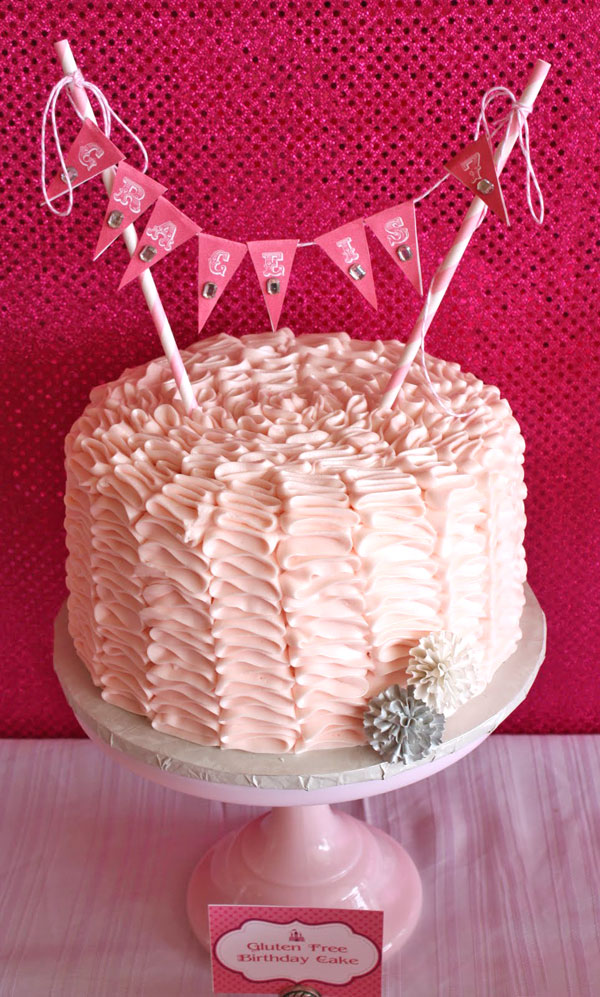 When I did my Little Man Baby Shower I attached some little cardstock mustaches to some baby blue and white striped paper straws.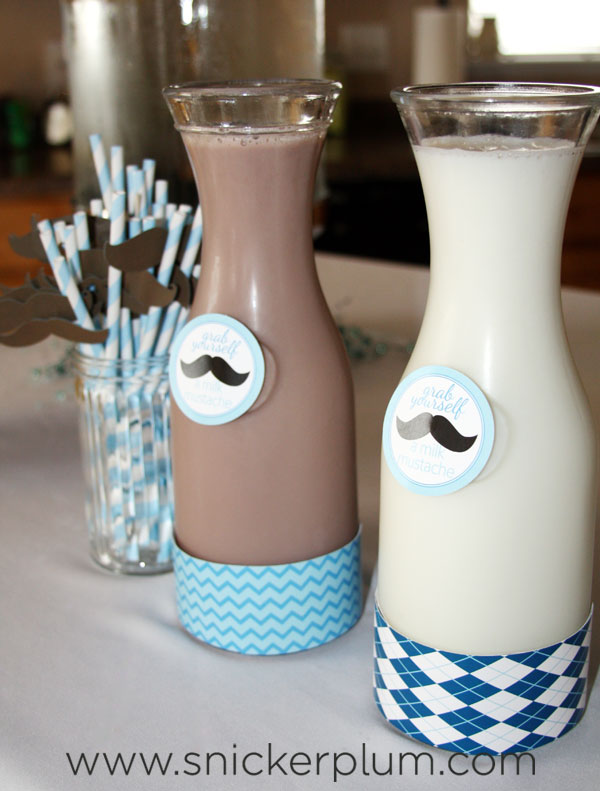 Not only could you drink from the straw, but they were also a fun party prop that people were able to use and laugh and take great pics with.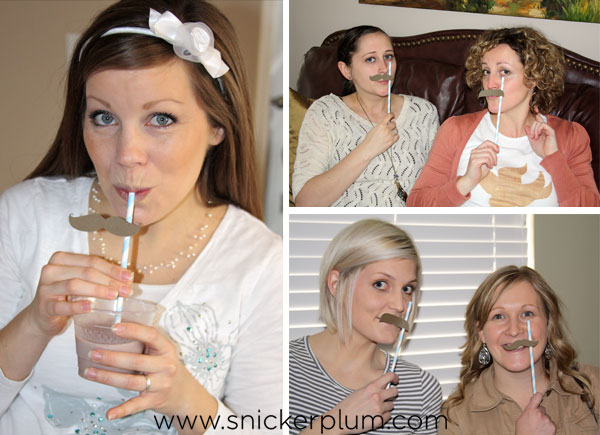 I have found a great company that I get all my vintage paper straw party products from. It is a site called Sip Sticks. They have been such a great company to work with. Their ordering process is so easy, their product arrived quickly, and were exactly what I was hoping for. Not to mention that the packaging of the straws is darling! I love the vintage 1960's feel that they have.
They are prices extremly well at only $11.97 for a pack of 50, plus FREE SHIPPING!! These are my most recent order- the Lime Thin Stripe and I can't wait to use these at one of my next parties!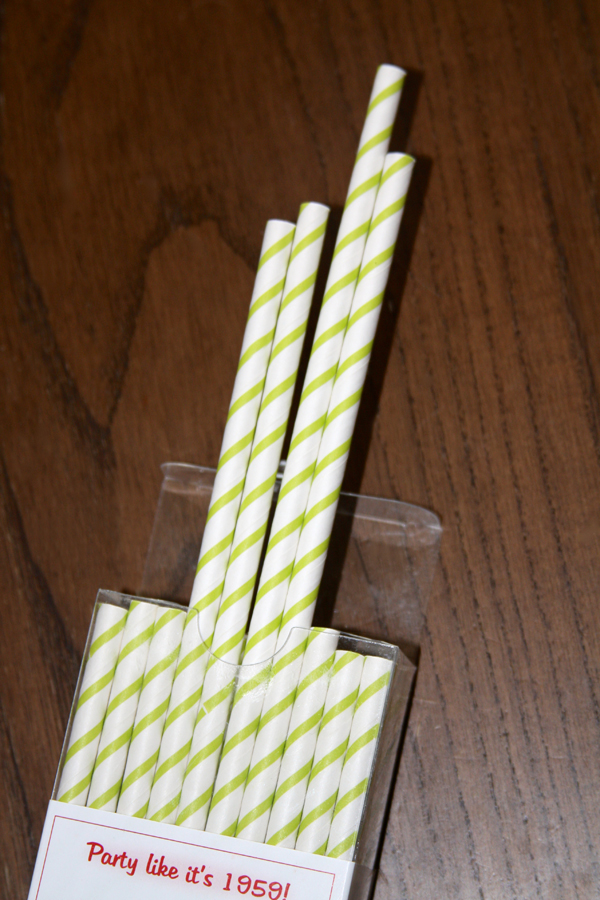 Here are some of the other straw variations they offer. Plus a TON more! I was so happy to find a site that offered a variety of straws aside from the typical two color striped straws (which they also offer). I am loving the triple colored ones, the stars, and the mini polka dots! I can't wait to use the red, white and green ones at Christmas time!!! Check out Sip Sticks here for more options.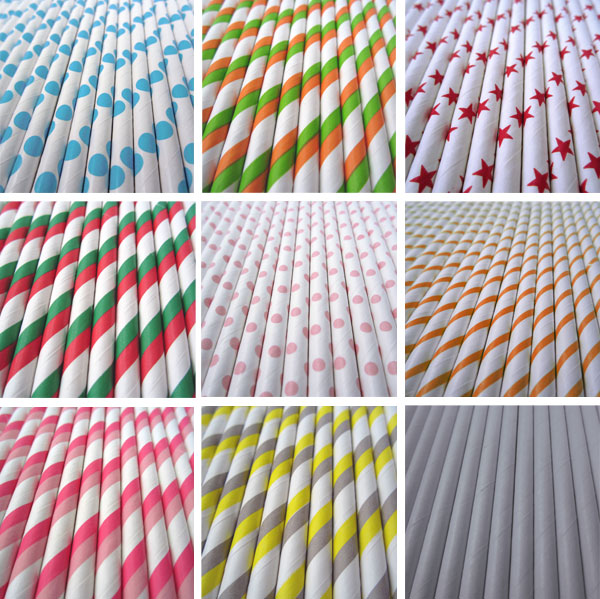 Check back soon for all the fun pics from my newest party package design- "Baby Giraffe Baby Shower". I'll also have a fun cookie design tutorial to go with it. Thanks!