By Kristy @ May 16, 2012
Snickerplum is going to start a new feature called 'Fun Party Products!' We will be featuring one of our newest obsession party products and tell you all about them! We will tell you why Snickerplum loves them and then show you what you can do with them!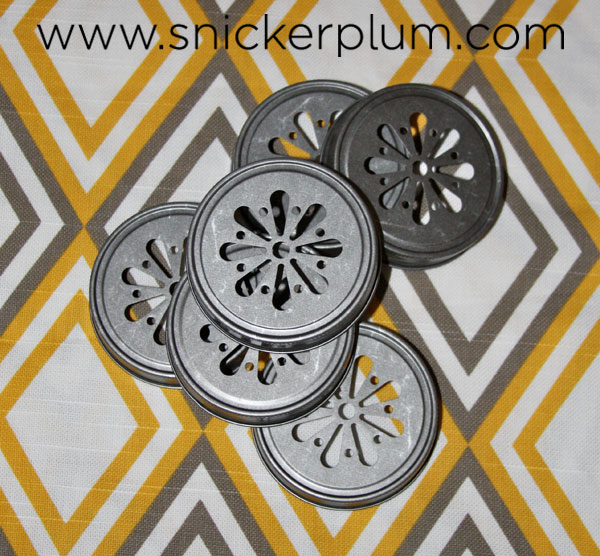 We are hopeing to do this feature on our blog at least once a month, but hope to get more often than that in the future.
Our first product we are going to feature is... Mason Jar Lids! Now, not just any mason jar lid, an amazingly unique daisy stamped design lid!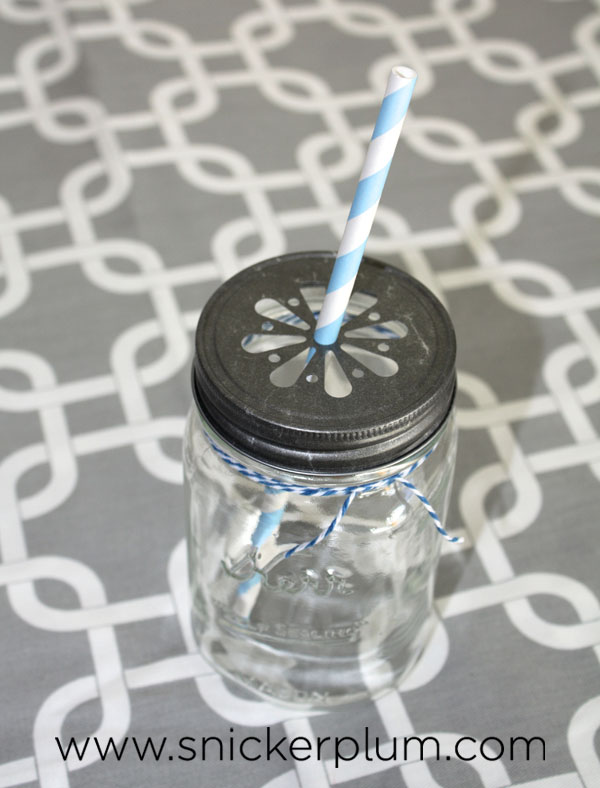 They turn an ordinary mason jar into a fancy drink, with a perfect sized hole on top for a plastic or paper straw!
They come in a pewter or gold style.
To then top off the design, you can tie some ribbon or bakers twine around the rim and even attach a cute cupcake topper!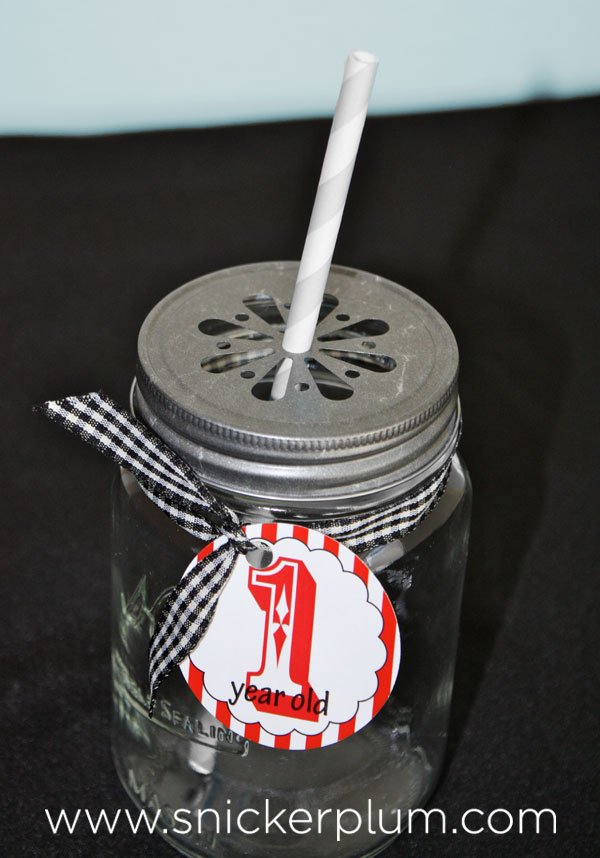 Snickerplum has recently started using these for a few of our custom parties! The nice thing about them if they fit almost any party style from vintage or shabby chic with the pewter lids to elegant or contemporary with the gold!
Here are our mason jar drinks in a vintage milk carrier from our last party Chic Farm Baby Shower.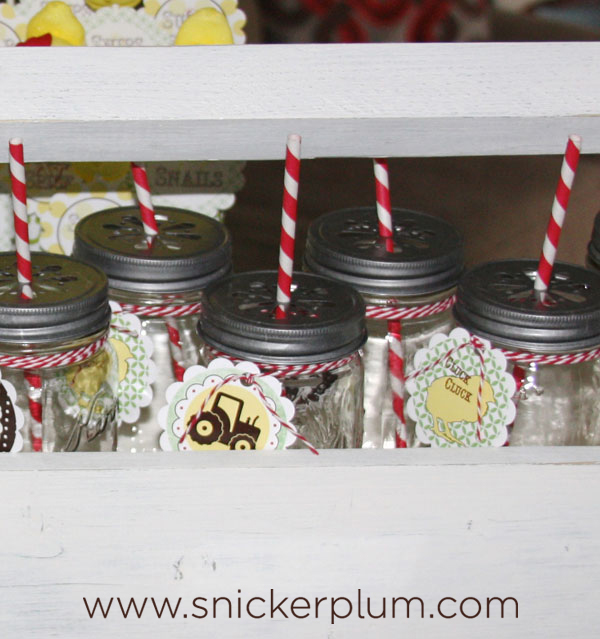 Here we used them for our drinks for our Little Man Baby Shower.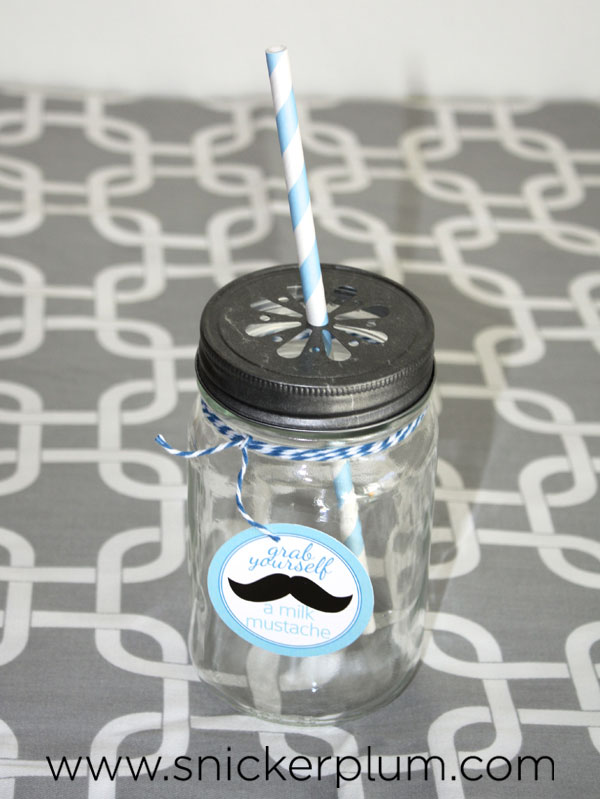 Us here at Snickerplum like them sooo much, that we decided to start selling them from our Etsy shop so you all can enjoy them as well!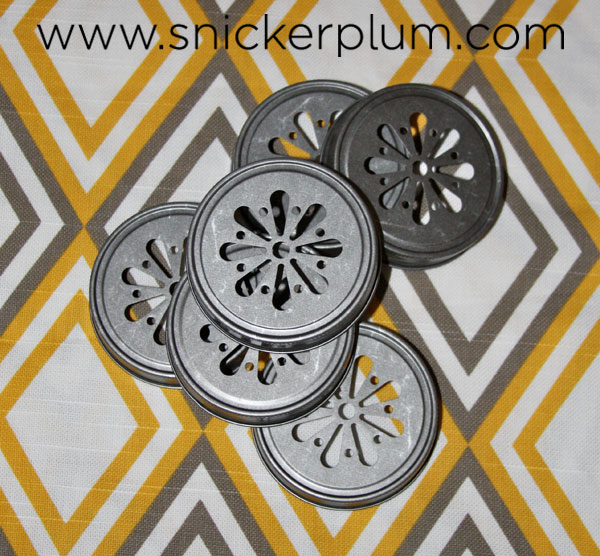 The Pewter Mason Jar Daisy Lids are sold in quantities of 12. They can be found here:
PRODUCTS
12 Pewter Mason Jar Daisy Drink Lids
24 Pewter Mason Jar Daisy Drink Lids
36 Pewter Mason Jar Daisy Drink Lids
Check back for more Fun Party Product Introductions!