By Kristy @ Jul 11, 2012
Sorry it's been a while since I've posted, with the 4th of July and a birthday party it was a little bit of craziness last week. I also have a baby shower tomorrow, so I am going to give you a quick post and promise you all a good one for the weekend.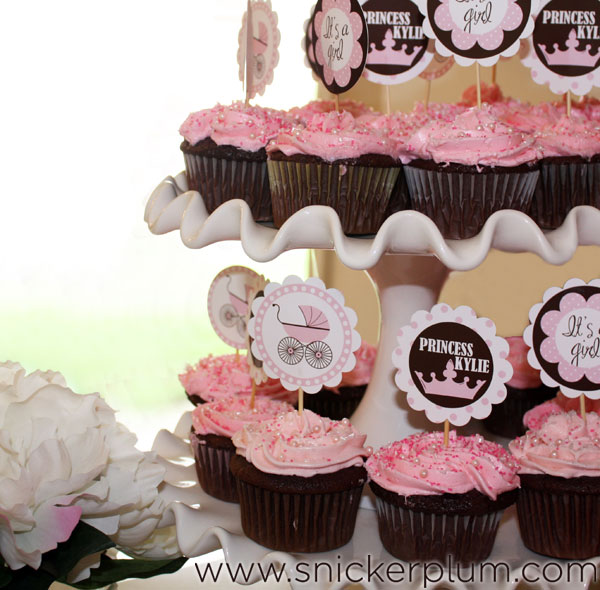 My mother-in-law is one of the most creative people I know! She loves (and succeeds) at making every event beautiful! She also has the most amazing supply of dishes ever! I would borrow them for every event if only all my events were for 16 or less... since that doesn't ever happen, paper works out great as well. So, when my mother-in-law asked me to design a cute cupcake topper for a baby shower she was having, I was thrilled and a little intimidated that it wouldn't be good enough.
The baby shower was a basic shower theme with a little bit of princess-ness thrown in. So, I designed 2 generic baby girl shower toppers with one princess one.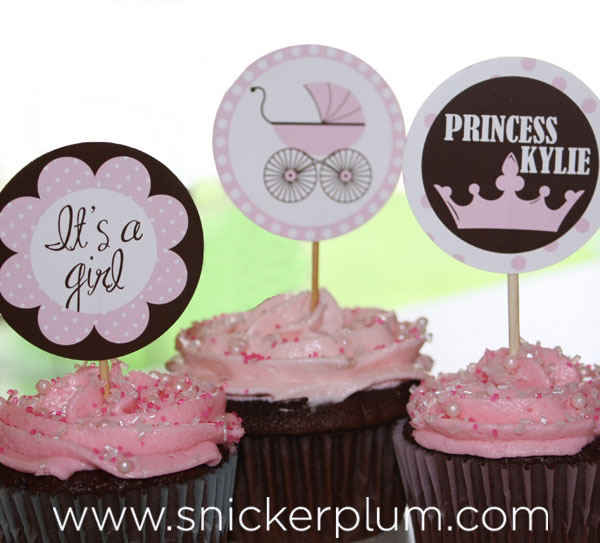 I also loved the party colors- Pink, White and Brown. I know they have been popular for a long time now, but I'm wondering if the pink and brown and blue and brown are ever actually going to go out of style they have been around so long! We punched 1/2 of them in the simple circle punch and the other 1/2 in the scalloped circle punch.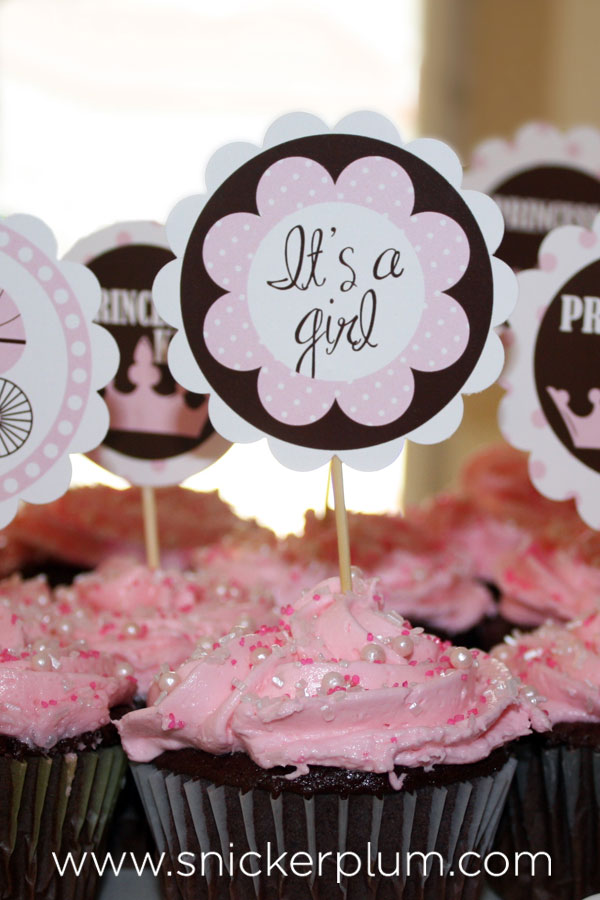 Just in case you are wanting to know more about what punches to get when printing your own cupcake toppers, or tags, or anything like that, here is what I use:
Stampin' Up's 2 3/8" Scalloped Punch. The picture is of a 1 3/4 but I'm too lazy to find the correct one right now. They look the same, just a little bigger. Now, my FAVORITE thing about this punch, besides the fact that it's amazing quality, easy to use and empty on the bottom for viewing, is the fact that it locks shut, so it is so much easier to store! I really hate storing awkward items, but once it's locked, problem solved. You can even find a consultant in your area from their website.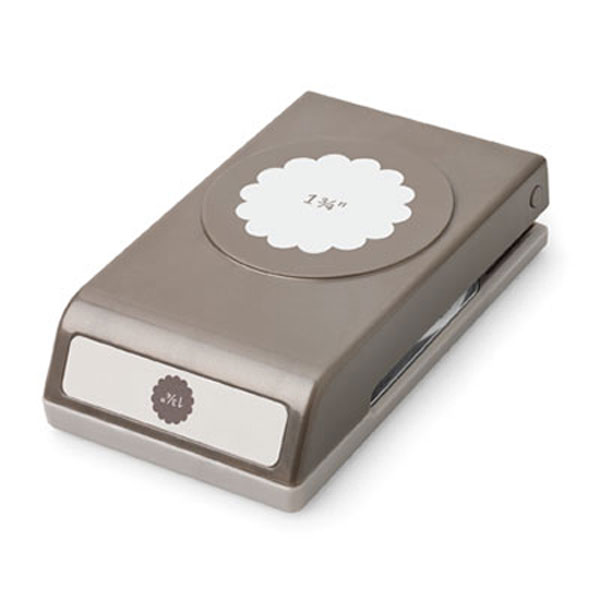 And for my solid circle, you really can use any 2" circle punch (for my designs anyway), but you HAVE to make sure there either is no bottom to the punch, or it is removable. This way, you can actually move the paper around, until the design is exactly where you need it to make the perfect topper.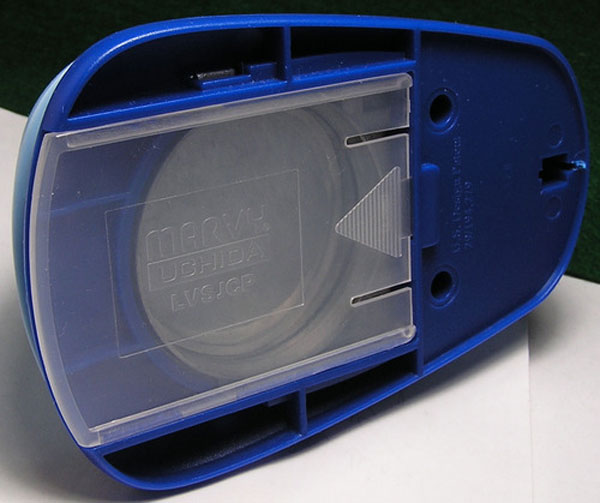 Also, don't forget to display your cupcake toppers on some sort of cupcake stand or cupcake tree. It really makes them so much more of a focal point, and you don't want them to go un-noticed when they look so great!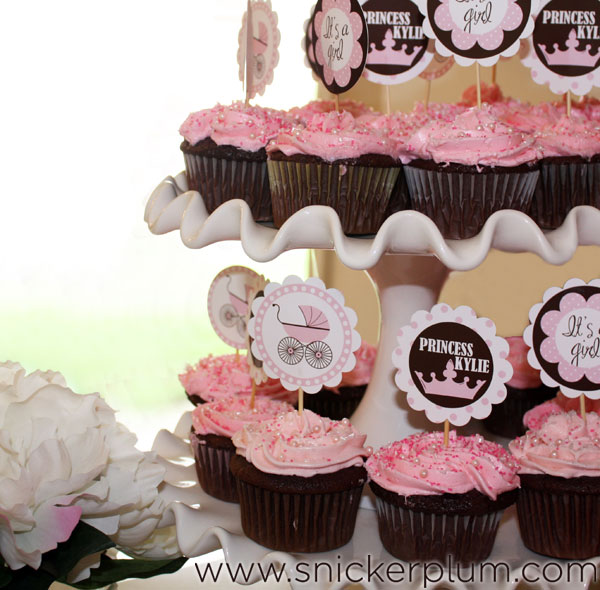 After realizing I don't really have anyting generic as far as a baby shower package goes, I decided to put these toppers up on my Etsy Shop just to see the demand for something generic. This is one of the only packages where it comes with your choice of color options without an additional cost! Hopefully people see ones they can use and like. My favorite is #5. But, I'm a total sucker for gray right now...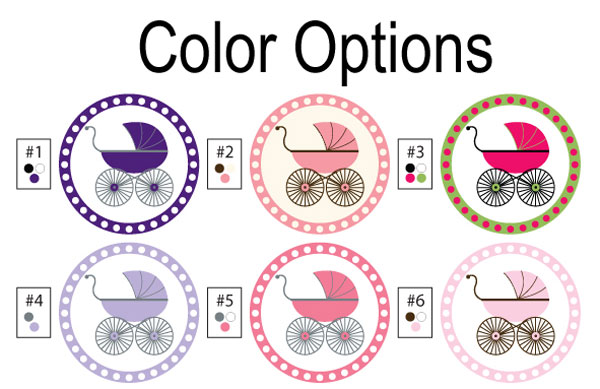 The Princess Baby Shower Cupcake Toppers are available: