By Kristy @ Jun 27, 2012
This latest party was so fun! If you know Carnivals, it is colorful, exciting, and full of life. And for this little guy- this party was all that and more. You'll see below why I'm behind in posting... it's been crazy!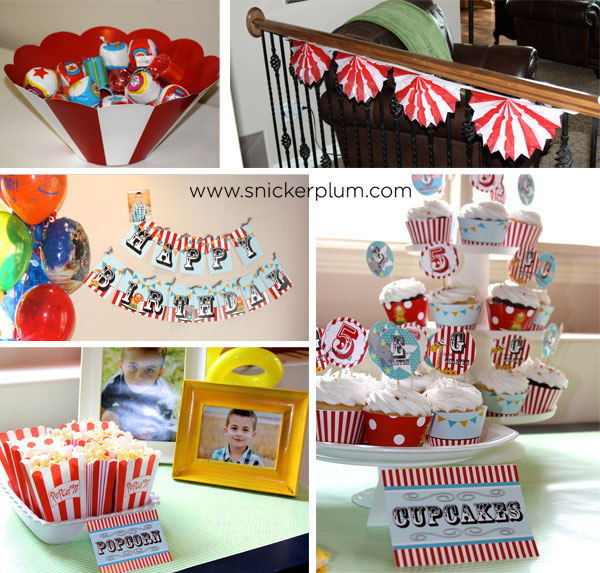 I'm sorry I didn't get a chance to blog last week! I had this party, and pushed it off until Thursday and then someone decided to start the field by my home on fire, causing us to be evacuated from our home for the weekend! It was pretty eventful, but sadly, I didn't get anything done for work...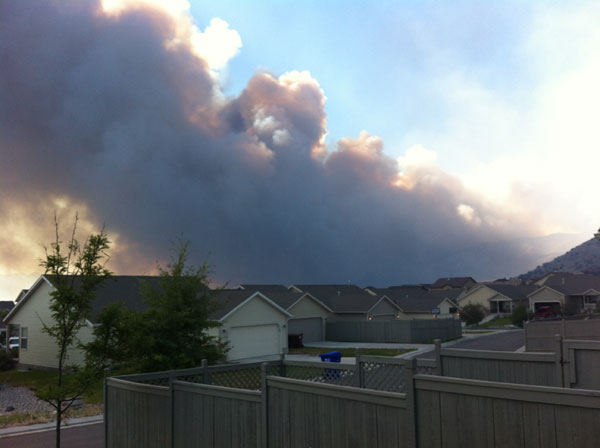 But, thankfully they brought in some hotshot fire fighters from Idaho and had the 'dumpfire' contained after burning 5500 acres. They were amazing too! No homes were damaged and we all made it home by the end of the day Saturday! I'm so grateful for all those who worked and volunteered to help us!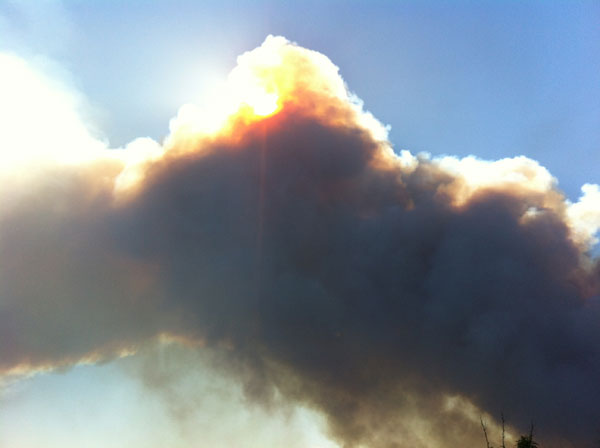 One of my good friends decided to do a circus birthday party for her son Easton turning 5. So, she purchased my circus birthday party package! When I dropped off my son at the party I decided to go on in and take some pictures of how she used Snickerplum's products! :)
One of my favorite things she did for the decor was her welcome sign. She used a chalkboard from Ikea. I loved how simple and yet, so cute and custom it looks! I also think it would work great with almost any child party theme. Add some balloons to it and it screams PARTY!
Some of her room decor she used was these cute red and white bunting flags hanging in different places. She got them at Oriental Trading, along with all the prizes!
But, remember when ordering from Oriental Trading, to allow for the full 2-3 week shipping time frame.
I loved the cute circus inspiring bowl she had all the prizes in!!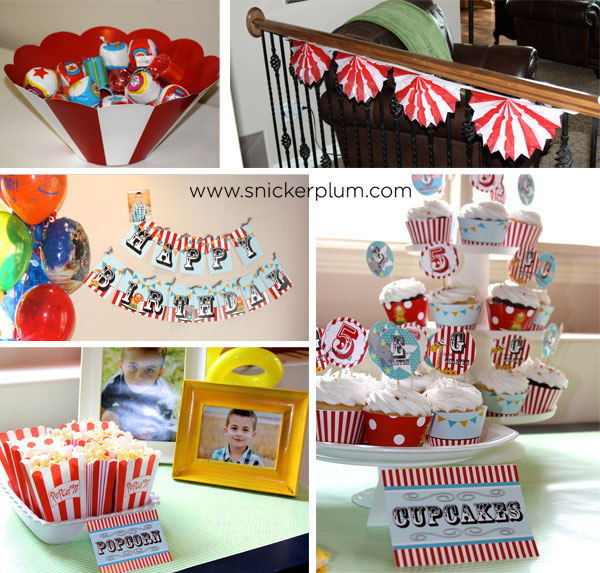 Sadly, the weather didn't permit the party to be outdoors, so they had to move inside last minute, but it still worked out great and looked super cute! I loved her cute wrapped boxes that the games were on.
**Hint, if you don't have enough tables or need some more height to your table decor, just take a box and wrap it in coordinating wrapping paper!**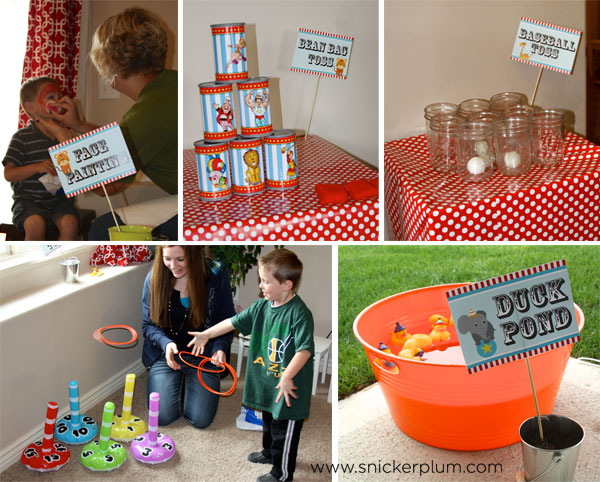 I was only able to stay for a little bit, but it was cute to see the kids dressing each other up for the photo booth!
One fun and custom thing you can do with the Thank You's is personalize it with the birthday boy's picture all ready to go. Or, you could even personalize each thank you for each child that came, sending a thank you afterwards.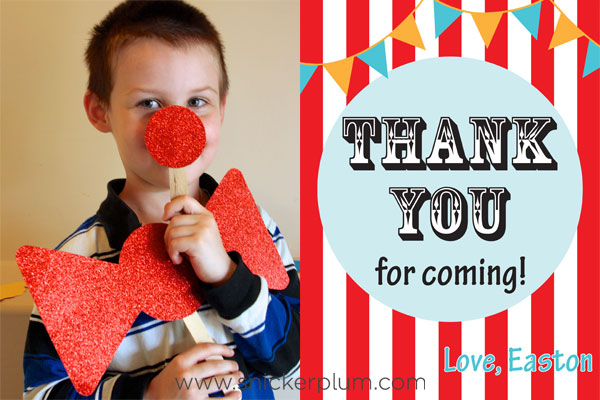 Here is a FREE Template of the circus birthday party thank you. This way you can add your own custom picture and add the birthday boy/girl's name. You could even have the birthday kid write a special thank you on the bottom, or just sign it themselves!
Thanks for visiting, and check back soon for more party inspiration!